It is Saturday. Just about lunch time, but thought i would post some pics from yesterday. The buyer's Realtor came by for a walk through before the closing next Tuesday. I crashed last night after my marathon beading the night before and an outing with my good Friends yesterday. So I was making a mad dash this morning to get the studio cleaned up. I was still sitting on the floor picking up the spilled beads when he came in. He made some comment about vacuuming the floor in here. Mr. C says "She does it and even as her own vacuum."
Yesterday, I had lunch with these wonderful people: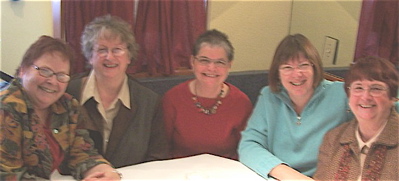 From left to right, Me (ye gads, I need to lose some weight!), Rita, Pat, Diane and Janet. I had a fantastic fresh crab salad. And we had a bottle of champagne! It was a belated get-together for Diane's birthday. I am going to miss these women so much.
Before lunch, we stopped at the yarn shop next door and I bought this yarn and pattern to make Milo a sweater. I am going to make the v-neck in the upper right corner.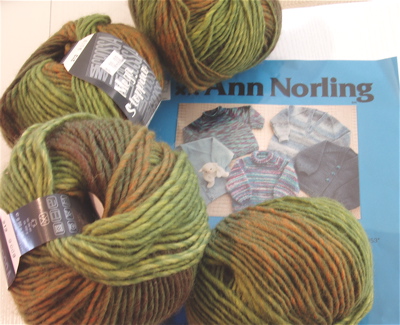 After lunch, we stopped at Beverly's, a local shop similar to Michael's, only they have fabric. I bought these goodies for the next fish quilt. I really love that big piece for a possible background fabric. Not sure yet.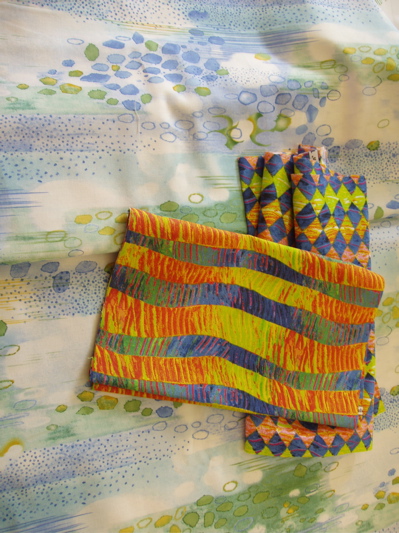 Yesterday we nailed down the details of our move. On March 13th, they are coming to crate some art work and glass table tops. On the 14th, they pack up the fragile stuff. On the 15th, they load the van.
We are going to pack the rest of our stuff. We found a place online where you can order boxes and packing supplies at about 50% of the cost at a store. They deliver it to your door in just a few days. On Tuesday, we are flying to Portland to take care of some stuff with the new house and coming back on Friday, so guess what I will be doing after that. We have Steve's brother and wife visiting on the 10th – 12th, and we will celebrate Mark's big 40 birthday. (How is it possible that I have a 40 year old son!)
Tonight is the Mardi Gras ball. I'll try to get some pictures of interest!!
And just for fun. One of my high school friends sent this photo of the rarely seen Central Florida Squirrel: