I sent Karen Koons, my contact in Alabama, a jpeg of the prototype. This is her response to me:
It is perfect!
Jane (other staff) and I had tears in our eyes when we saw it. When you look at these pictures you can see why, too. Here are some samples of our consecration service of the new building. Make sure and also note the chairs as well as the red and green walls.

Know that the altar will be in front at times and other times it will be vacant, but I think it is more than appropriate!
We love it!
Now, I have tears in my eyes!! Here are a some of the photos she sent me.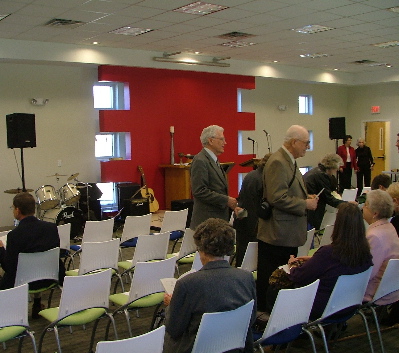 That red wall is where the commission piece will hang. Notice the lime green on the chairs.
Notice that lime green wall in the back – my kind of paint choice!!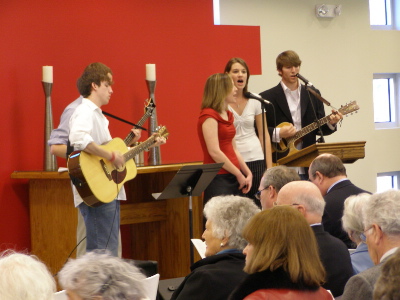 My heart beats strong seeing these young people singing and knowing that they will be singing praises in front of my work in the future. This is such a wonderful gift that has been given to me.