Who knew that I would come to the boonies of upstate New York and find 3 fiber art shows. Holly Knott, who lives near Syracuse, gave me a heads up. Today we went to Morrisville, the site of Quilting By the Lake, which is held for two weeks with teachers like Katy Paquini-Masopust. There was a show of instructor's work and a non-juried show of student work plus a trunk show of small quilts by a NY fiberart group. I had never seen Emily Richardson's work in person, and I am now swooning.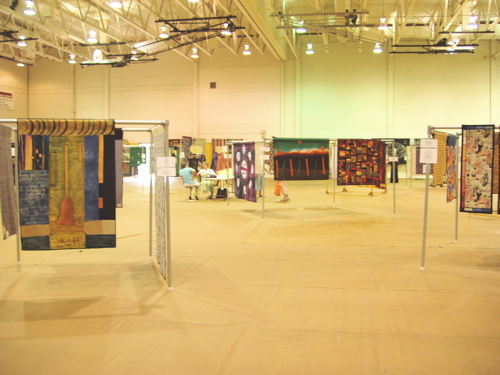 This is the small quilt show (some of it) which Holly tells me is the SAQA group, but they can't call themselves SAQA because it was not curated with a catalog. There were lots of gems, but hard to look at because they were jammed on to this fabric background.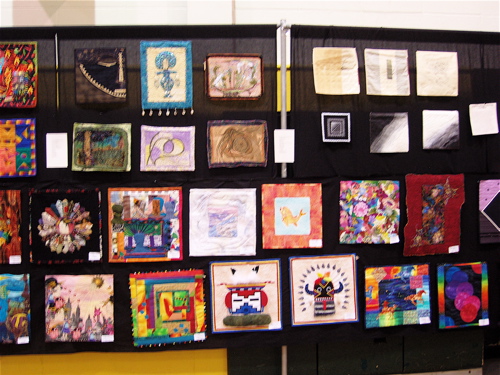 Here are two fabulous pieces by Bob Adams: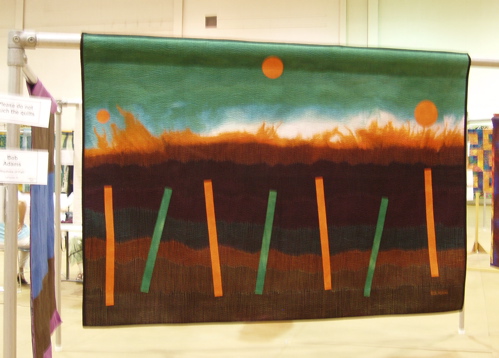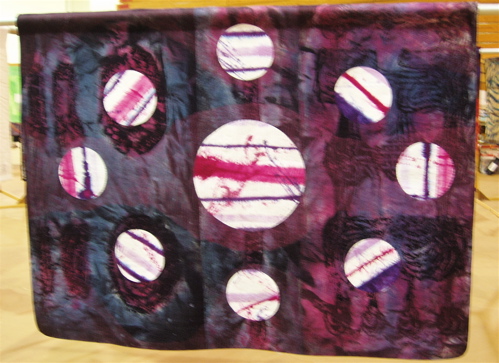 This is an Emily Richardson piece at QBL: ( I sort of cropped it on the left when I was taking it.) She uses a lot of sheers which I really love.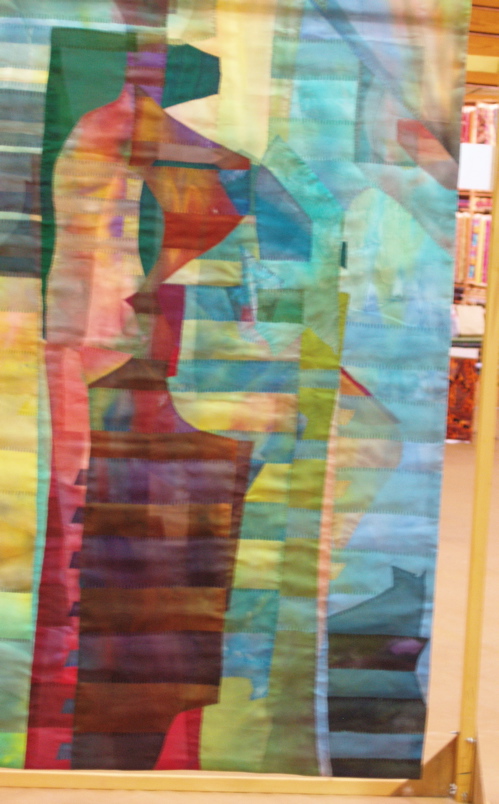 This is by Ann Johnston of Color by Accident who lives in Lake Oswego near Portland. She was teaching there this week: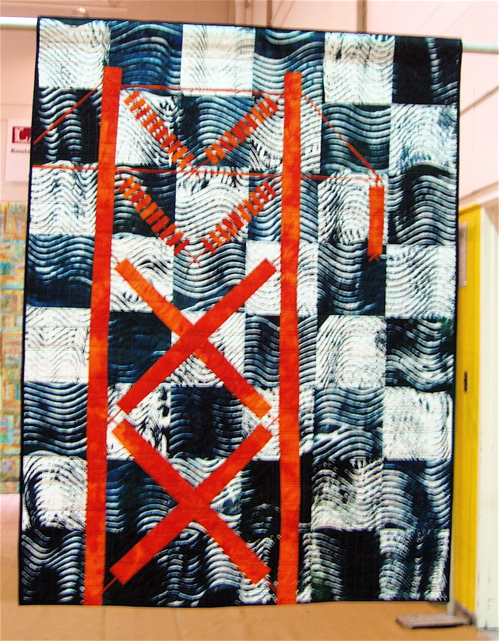 This is by Jeanette DeNicolas Meyer, who lives in Portland. I hope to take a class from her at Oregon College of Arts and Crafts.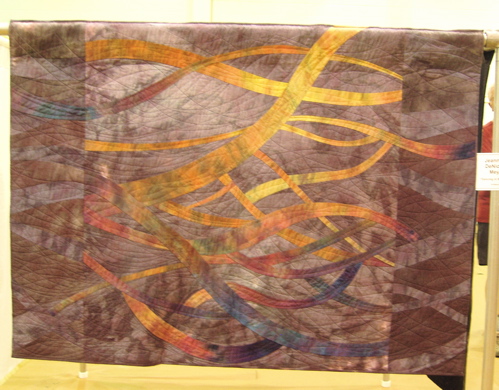 Here is a lovely piece called Dancer on Water. The water effect is achieved with discharge: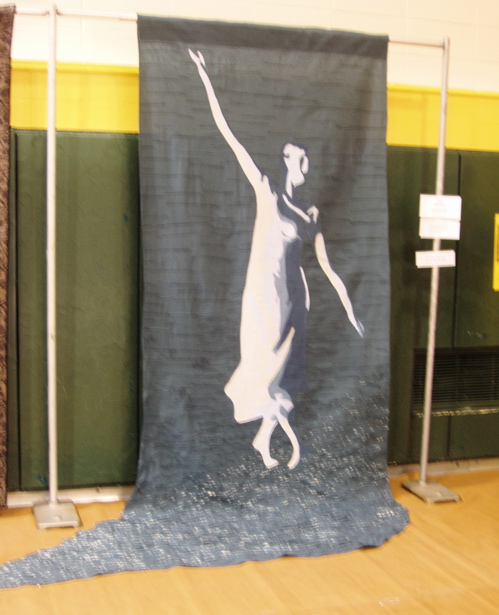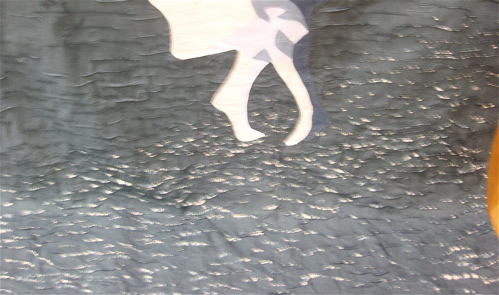 This piece is called Passage and was on the floor: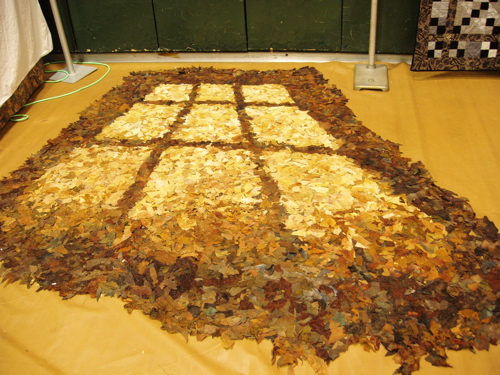 This is by Phillipa Naylor. She is a Brit and the trapunto quilting on this is exquisite.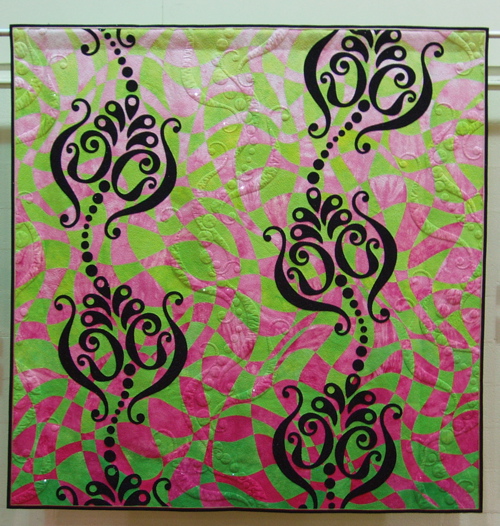 We then headed south, even further in to the boonies to the Earlville Opera House gallery for a curated show with more Emily Richardson: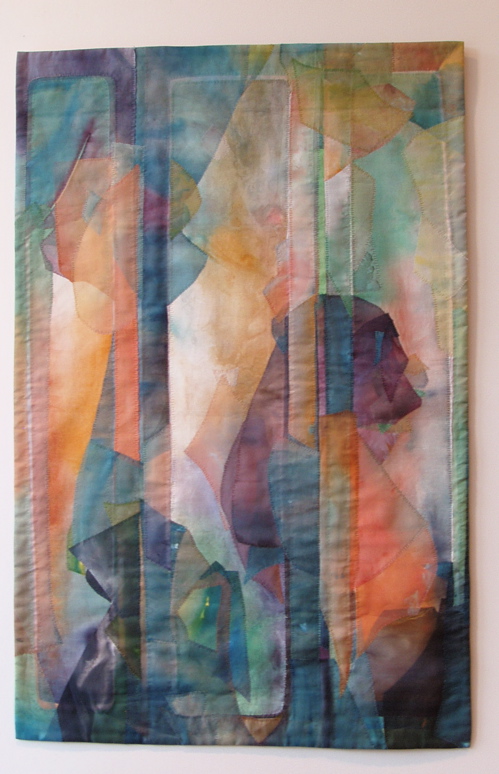 This is my favorite of Emily's. You know how I love the grid!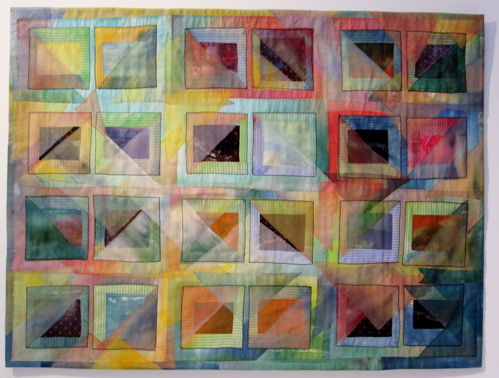 These are others from the curated show. This one has wonderful handstitching with pearl cotton: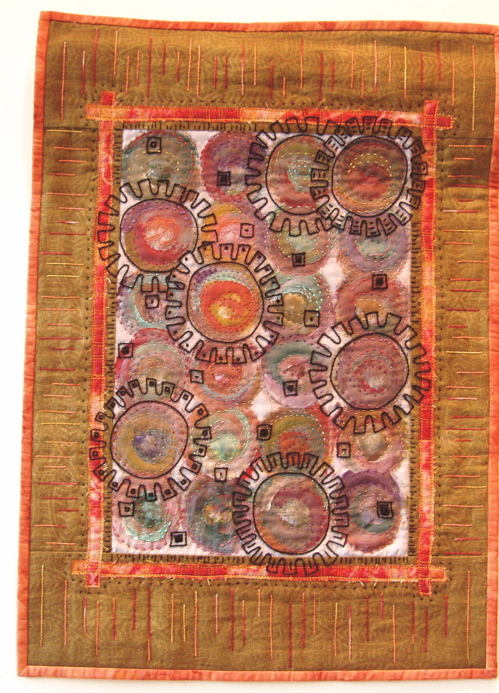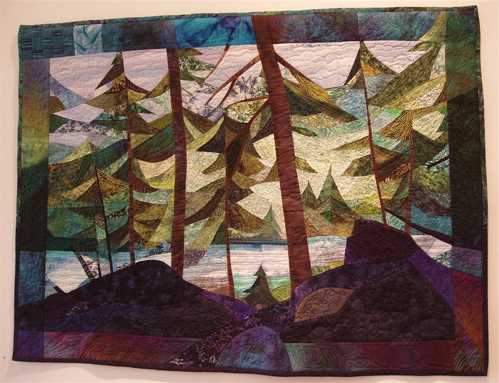 We came back to my sister's and had great Bob's BBQ chicken – yum and a boat ride: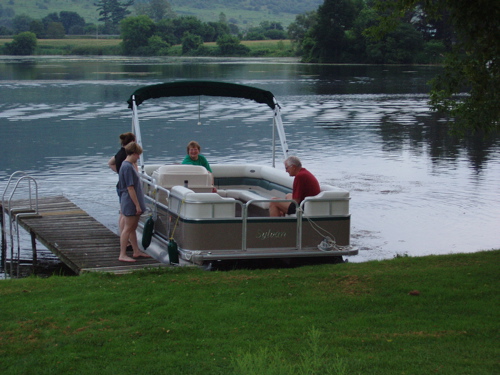 Here is Maisy, the only one on the boat dressed for safety!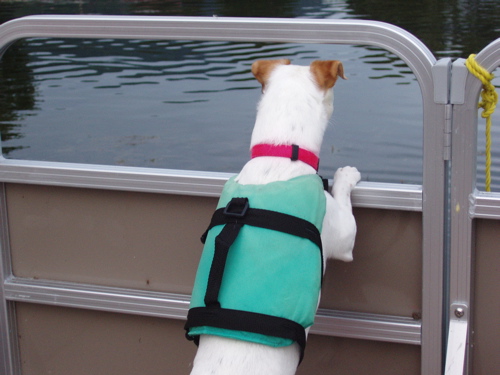 I almost got 10,000 steps in. Tomorrow I will take my camera on our walk because there are some very interesting things to see. After my sis Judy gets here, we are going to another fiber show in another small town – near Ithaca. Yes, I am having fun!