I am in Central New York and on serious carbs and limited steps. I think I got in 8000 on Friday, but yesterday and today have been a disaster!!
We are staying at this B & B near my sister, Carole. The breakfasts are great, but are basically carbs and the coffee is weak so I have to go to Carole's house and brew a pot of high-test.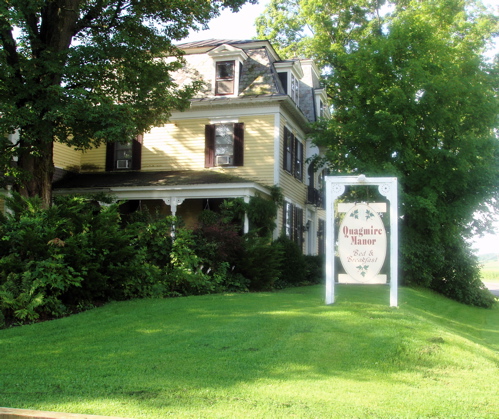 This is the Quagmire Manor B & B and I don't know how it got its name. Here is the path leading to the porch: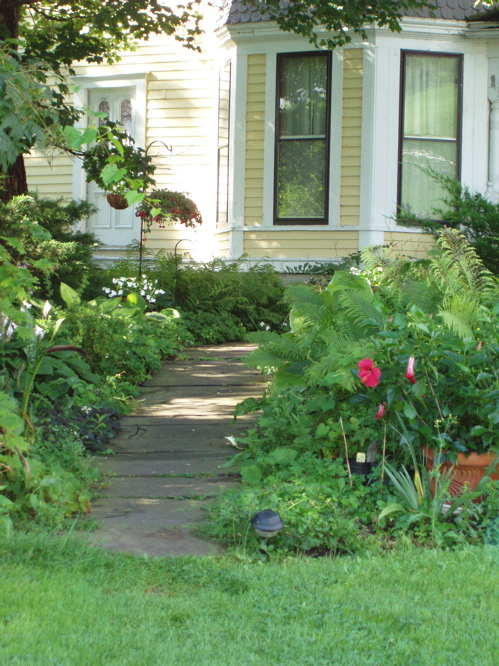 On Friday morning, Mr C and I took our walk up to the park at the other end of the lake from my sister's home. Here are some pics:
First, is this sign in her neighbor's window – love it!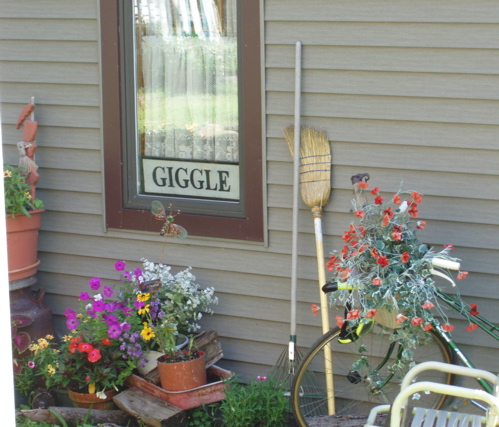 A boat that has been on dry land for a while.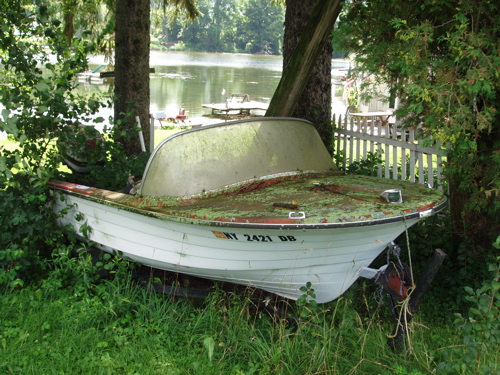 There is a sculptor who lives here. He does really fun and funky metal sculptures out of discarded metal. Here is a bird piece and some frogs.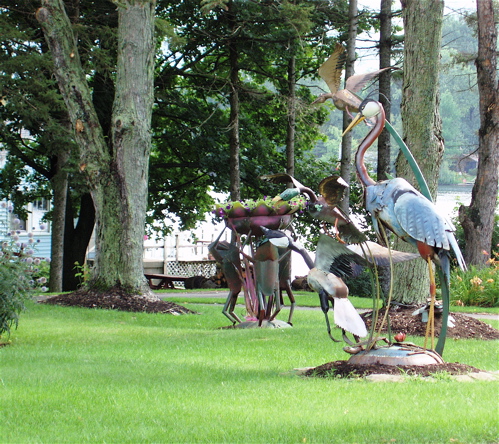 This is his workshop and pile of junk metal for supplies: Clickable for larger view.
His home sits behind a custom stone and brick wall with sculptures of interesting heads.
And look at what is going up on the road in to the park! I love trees and here is a nice grouping.
Once in the park, there are these old circus wagons – I'm not sure where they came from or why they are there.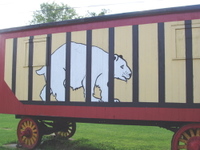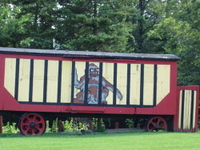 After a walk around the park we stopped at Crane's Plantation – a nice garden shop. Here are some cool photos of their wares:
Here is a beautiful site: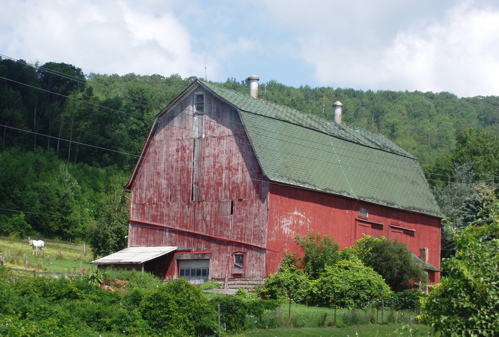 In the afternoon, My sister Judy and I went to see this show in Groton: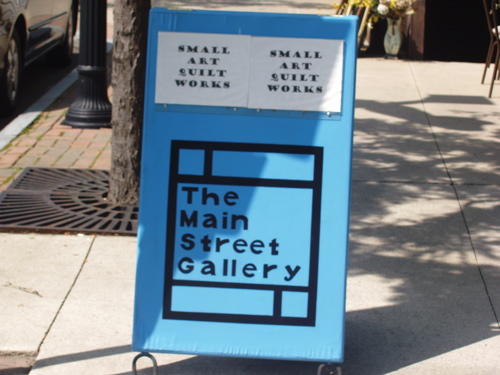 Here is a view through the windows. I didn't ask to photos inside.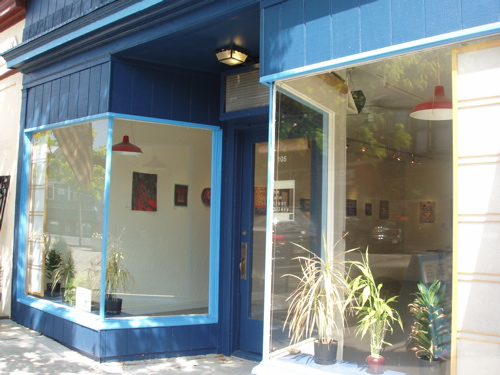 Pat Dolan who is on the Artful Quilter's web ring has two quilts in the show and Holly Knott who is on the Quilt Art list has one. We loved looking at these. My sister who is a traditional quilter was very intrigued by the materials used and the quilting.
Yesterday was my high school reunion and today was a family reunion – more about these later. The pizza is here – more carbs!