i promised to share a few more quilts from the APNQ show. So here they are:
Best of Show; Kitty Corner by Janet Fogg of Lake Oswego, near Portland.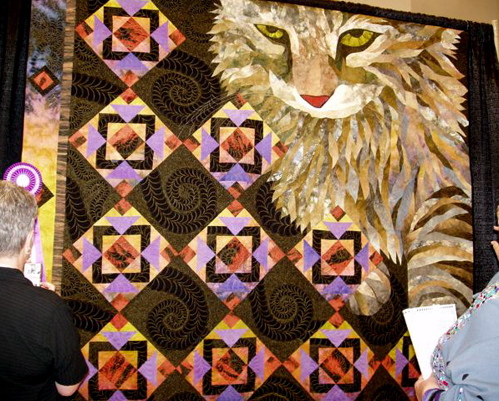 She also did this quilt which I personally like better: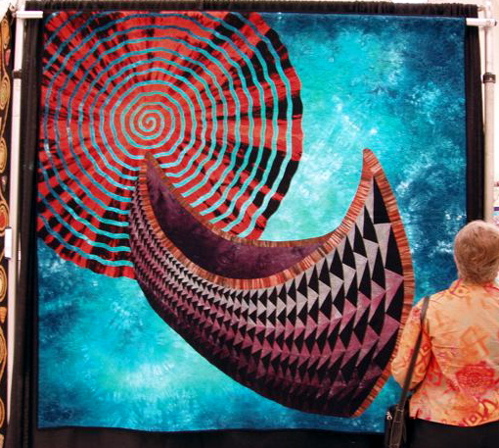 This was Best Traditional; Springtime Roosting Robin by Lynda Lynn of Newman Lake, WA I love this quilt. The colors were fresh and unusual.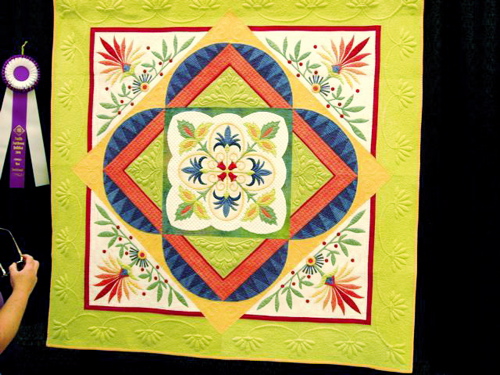 Here is a close-up: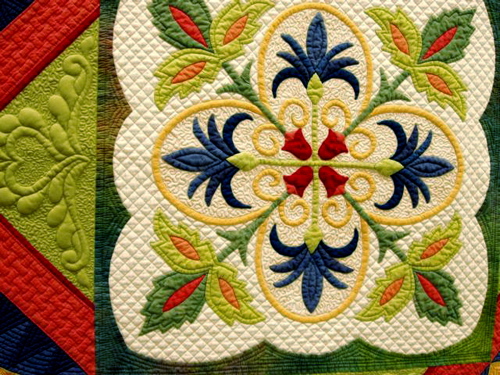 This was Best small; Blueberry Chrysalis by Heidi Lund who also won Best Wearable.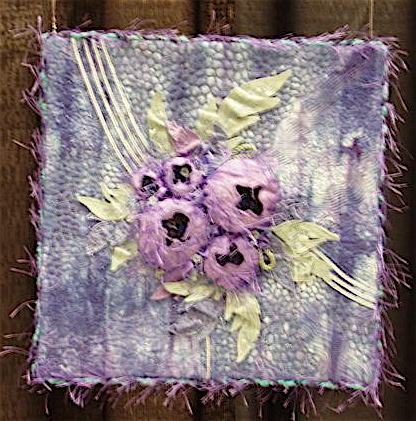 I enjoy making quilts with a nature theme so I enjoyed seeing the following quilts: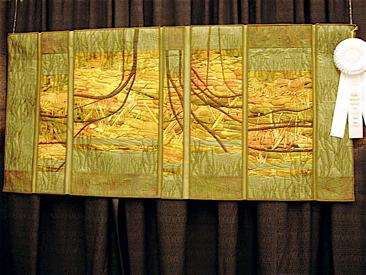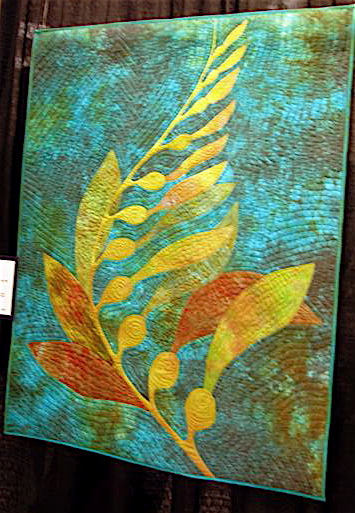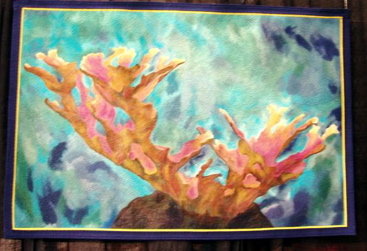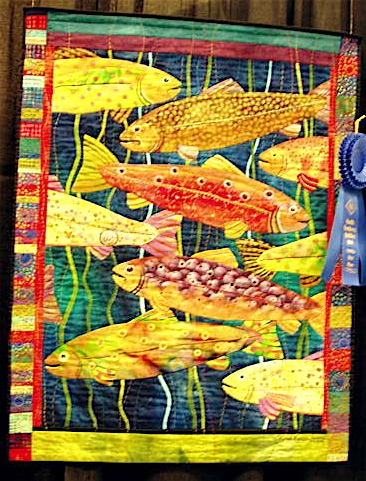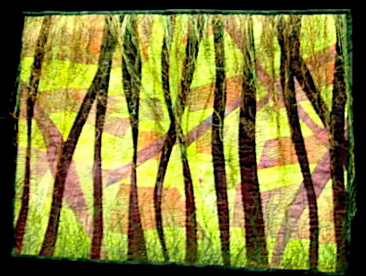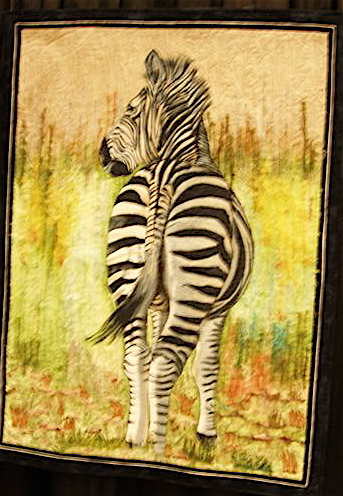 These horses are pieced and running in snow. I think they are really lovely.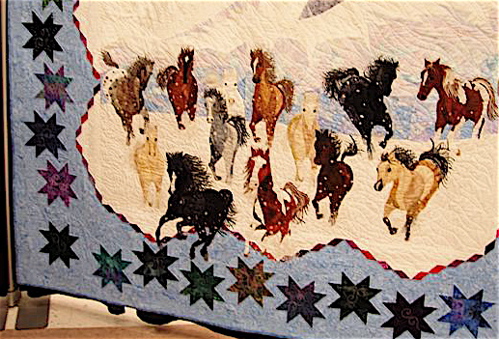 I also loved this piece called From Lugano to Zurich; a pieced European village scene; my photo is a little blurry.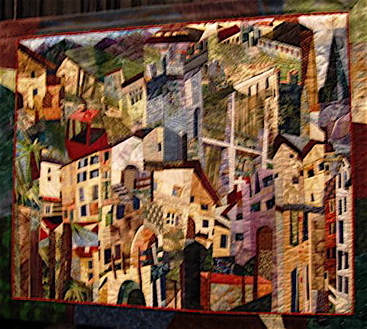 This was a nice Hawaiian piece; I love how the outer motif is used in the center, only smaller: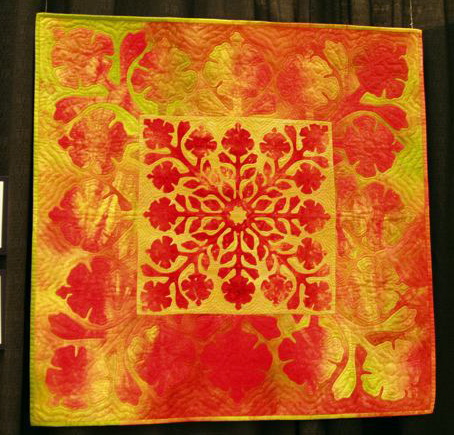 This traditional quilt was very pretty: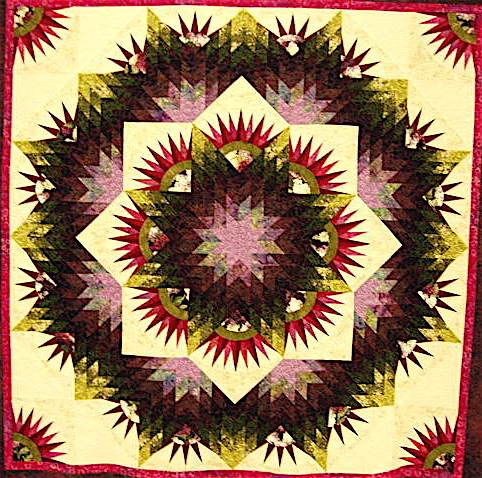 There were some fun quilts, too. Mar Lou Weidman had two; this was my favorite: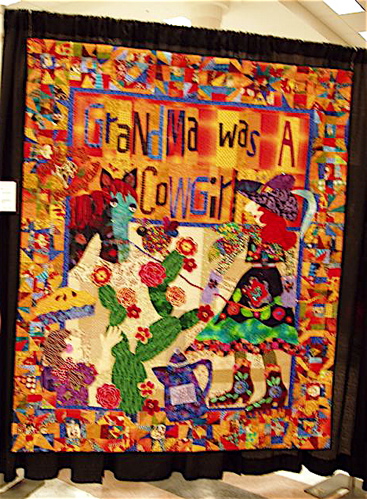 This was fun and funky: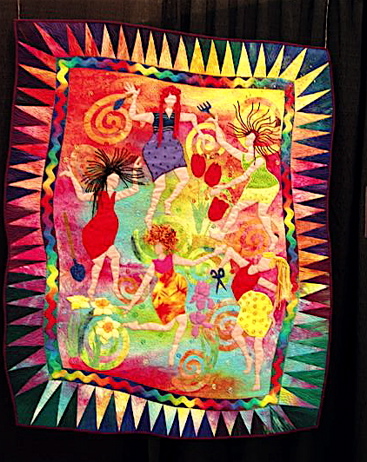 This one is for DebR. (Note the red shoes.)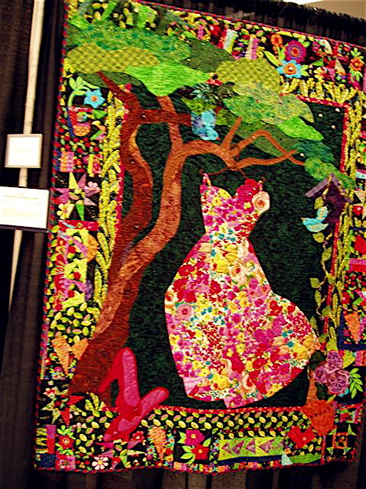 I meant to post this one last night. I really loved this quilt. It is hard to see the detail of this, but I found it to be different and new and quite innovative. You will just have to trust me!!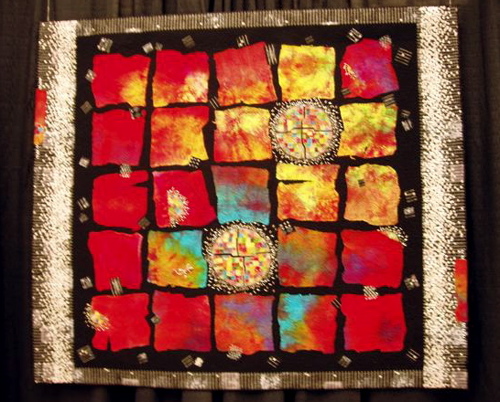 This one was quite interesting, too: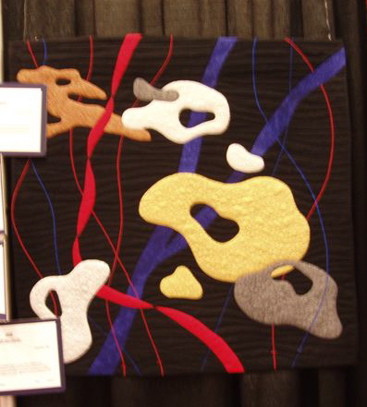 I was excited to see three friends from Santa Rosa, where I used to live ?¢'Ǩ'Äù Colleen and Judy who taught me how to dye and Diana, a good friend from my old guild. All in all, it was a great show. I think the quality of the work was excellent. I did notice that the judges were more traditionally oriented and so I think the judging was skewed towards quilts that weren't really innovative or more sophisticated in design. Just my opinion!!