After church, Mr C dropped me and my supplies off at the Contemporary Craft Museum. Wendy gave a slide show/lecture of her work, open to the public, at noon and the class began immediately after.
My brain is already percolating ideas for using the transfer methods we are learning.
After an introduction to all of the techniques and some show and tell of her samples, we got to work on  our first technique – transferring images with Golden Gel medium. We did two different things — transferring directly to fabric and a process of layering the gel over an image to produce a gel decal. Here is a teaser of the images that I am turning in to decals. I didn't take photos of the fabric in process.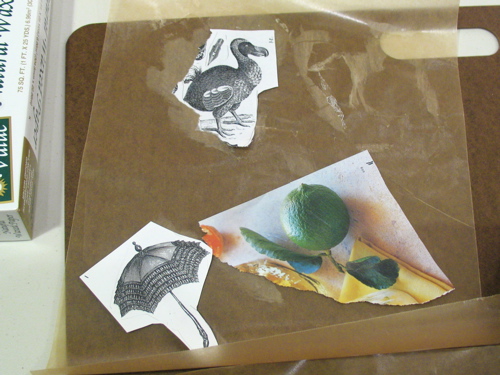 Top image is a photocopy, the color image is from a magazine and the umbrella is a photocopy on special paperless paper, made for transferring images.
I also added paint to the gel to make a color decal: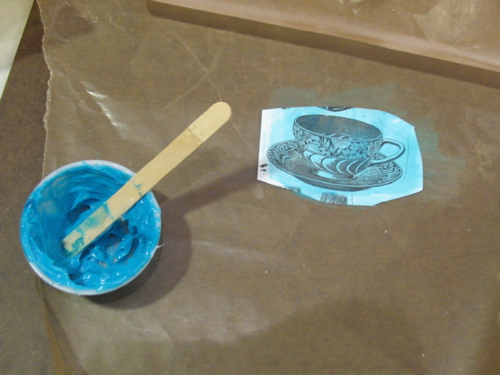 More fun tomorrow.
I took this photo of the tiles in the restroom. I love them.