This was our mantra when I was in college. We had TGIF parties, and it seemed as if we lived for the week-ends. Later, as a wife and mom, I looked forward to Fridays and week-end activities with the family. Then, when I went back to work, I looked forward to the week-ends to do what I wanted or to catch up on household activities. When we retired, Fridays no longer took on any kind or special significance.
So, I was amused this morning when Miles announced that Friday was his favorite day. I guess it is hard to be an almost 6 year old, trudging off to school all week long. I was thinking about all the reasons in his future that will make Fridays a great day for him.
I survived the morning routine and got them to school, a little early.
Mia, of course, has to do the silly pose for me.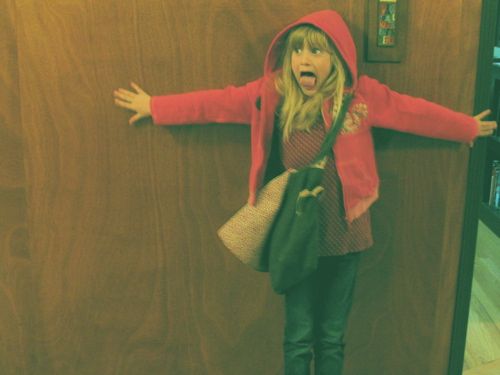 After dropping them off, I realized that I had about 6 hours to get some work done, well maybe 4 after some computer time and an hour walking the dog. Last night, I started cutting the panels for the new curtains for our bedroom redo. So I worked on those today and almost finished before it was time to pick them up. Look at how nicely I matched the seams.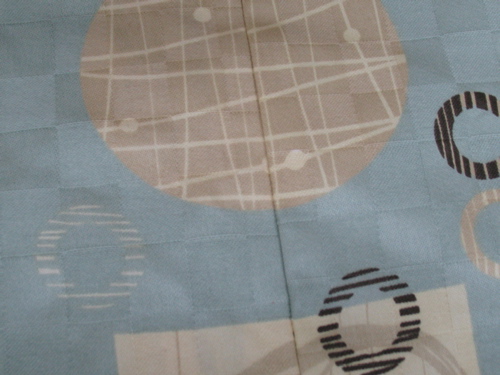 Miles brought his quilt with him and since I don't have photos of it, I took some today. It looks pretty good for having been dragged around and slept with for 5 years. And look at how square and flat that baby is.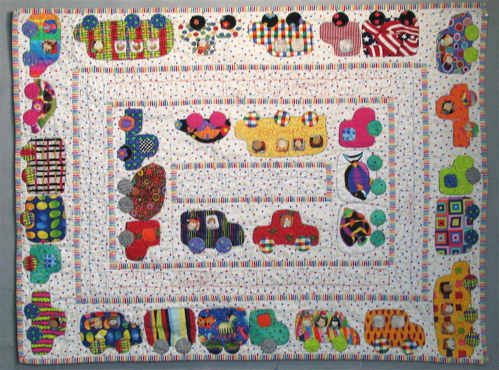 Here is a closeup. Each window had a fussy cut funny face in it. For some of the windows, I printed pictures of the family and Maggie. Those are quite faded now.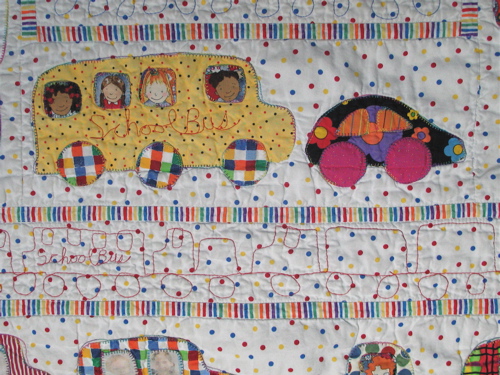 I had fun doing the machine quilting on this. It is called two way traffic because the quilted traffic is going in the opposite direction.
I hope you are having a good week-end with loved ones.