Oh, you probably didn't even miss me. I have been futzing around. I made this Weight Watcher's zero points vegetable soup. I was down .8 pound today. On Sunday, I ran into Chico's and grabbed an outfit a size smaller than I normally wear, and it fit!!!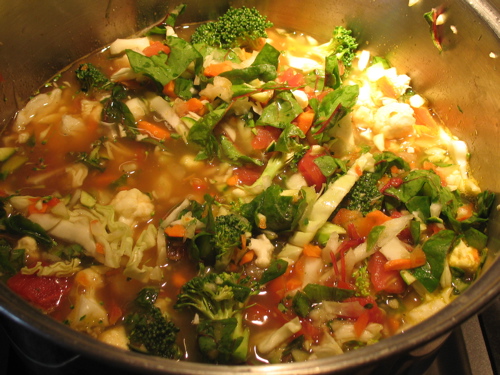 I finished the curtains for our bedroom redo: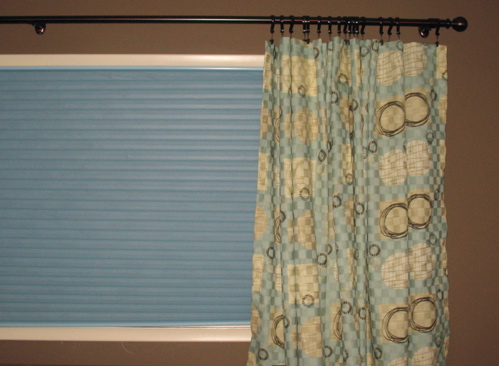 This was complicated by the fact that Penney's did not have enough of the hooks at the store whee we bought the rod. So, on Sunday we drove across the river to another Penney's, and they didn't have them either. Every other color except Sienna Bronze. Then we went online to order them, only to find that they were back-ordered until the middle of November. I then called the Vancouver, WA store where they had them and would put them on hold. So yesterday, we drove out across the Columbia River and picked them up.
Here is the rug which we found. It has natural dyes and is silk and wool, loomed in India. I love it.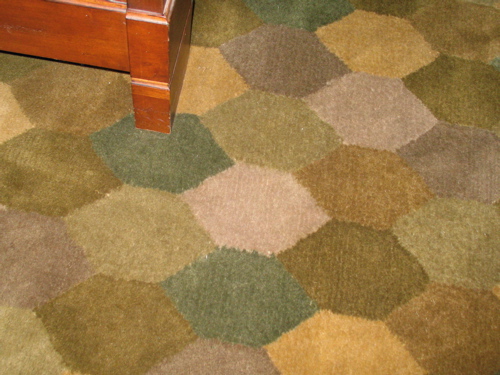 Now, we are waiting for the new track lights to get here so that we have reading lights over the bed.
I have also been working on my last round robin piece which is a collaged page for a journal. Since, I am the last and there were two pages left, I am doing two pages – just because I can. I will post photos tomorrow. I am waiting for some glue to dry so that I can foil one of the pieces.
Today, I took my camera out to photograph the glorious fall color. We have berries in just about every color you can think of. All photos are clickable to see a larger view.
The trees are wearing beautiful colors, too.
Someone was growing a great pumpkin.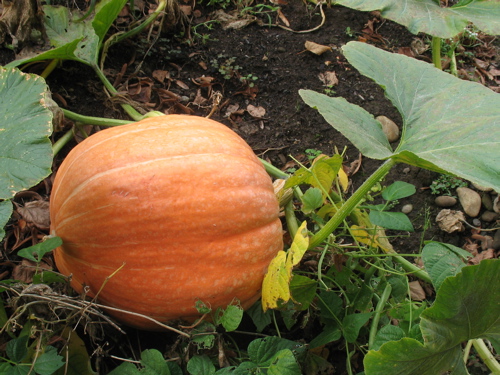 And how often do you see toy horses hitched up on the street?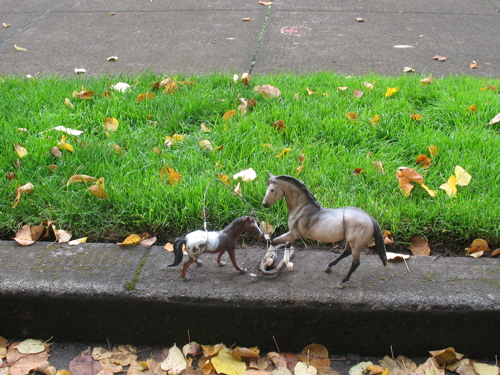 Actually, you can find them all around Portland. Go here to find out more about the horse project.
Today, I have been cooking and cleaning because the great ladies of STASH are coming.