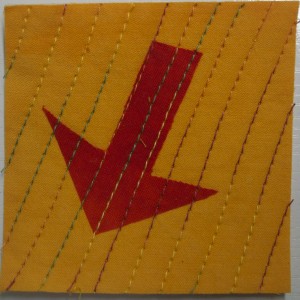 I am here, attached to my computer all day, working on Constant Contact for 3 different organizations. I have carved out a niche for myself. I had a pile up of e-mails to format and send out and I didn't get down to the studio until after dinner. I made three 3 x 3's, and it felt good.
So, that is all I have to show except a photo of my darling Paige playing in the sand!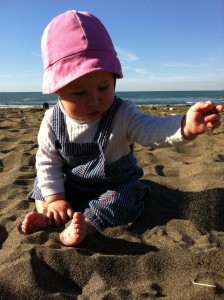 Here are the other two 3 x 3s.