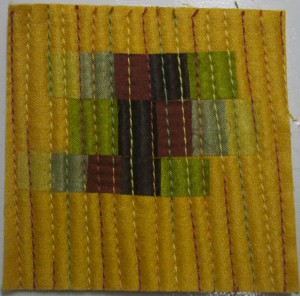 I had SDA work to do on Constant Contact this morning, but got down to the studio this afternoon and spent some time doing the free motion quilting on the pipes in the organ piece. I try to make work that does not require much FMQ. I think I am too impatient to do a very good job. I did some quilting on the pipes to reference their roundness. I hope it is working.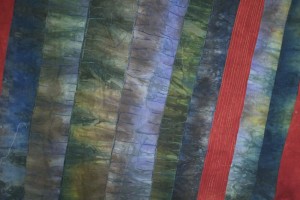 It is nice to have my sewing machine working properly. At least that part is working!!
I have a busy week-end — may or may not check in. We have Trinity Artisan Fair this week-end. I need to check in there. The family is coming for dinner tomorrow night. Sunday, I am going over to Tillamook to attend the reception for our Rhythm and Hues exhibit at the Latimer Quilt and Textile Museum. I should be able to get some good photos there.