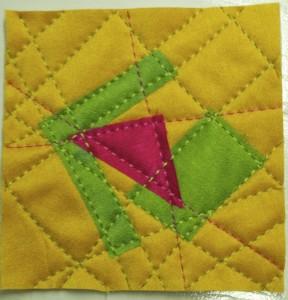 I have been putting my life on hold while I deal with the hip problem. So things are piling up and time is marching  on. I have had the Twelve by Twelve Colorplay quilts in my possession since quilt Expo where they lost the bags we had prepared for them and the shipping boxes. I also promised one of the Twelves that I would photograph her quilts. I also wanted to photograph mine.
They need to be heading off Down Under and very soon. So, today, I prepared new bags and labels and did the photography, I really love these quilts every time I look at them I see new and lovely work by my fellow Twelves.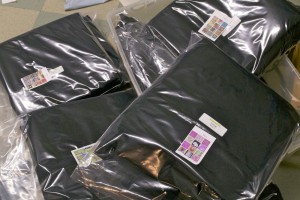 Last week, my Theme quilts arrived home after traveling around the world. Terry has taken on the job of packing them up and sending them back to the other Twelves.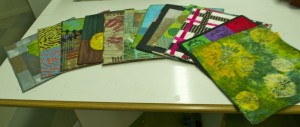 Tomorrow, I am going back to Kaiser for x-rays on my hip. I hope they can figure out what is causing the pain.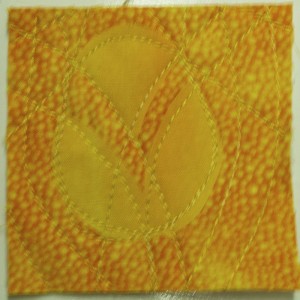 We are due for some very stormy weather and high winds. Hope it doesn't keep me  home bound. I have things to get done!!