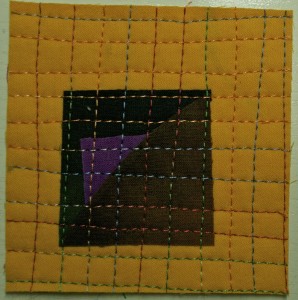 Today is Miles' 11th birthday. Time flies. I remember the week of his birth like it was yesterday. I left Santa Rosa at noon to drive as far as Ashland. I had some car trouble which turned out to be a loose battery cable and made it to Ashland. I got up early the next morning and drove to Portland, arriving just in time for Steph and Jack to leave for the hospital. Miles was born that afternoon or evening. It was the week of Thanksgiving, like this year. Steve and Mark drove up to spend Thanksgiving with us. It was very hectic for Steph with a new baby, but we survived. The weather was a lot like this year, too. Steve and Mark barely made it back to California because of snow. The next week, when I drove back, I made it over the Siskiyous with snow coming down. There was eventually so much snow that I-5 was closed for several days. I had friends who got stuck in Oregon. So, every year when Miles birthday comes around, I remember that wild week.
Look at how happy this boy is. He is such a sweet kid.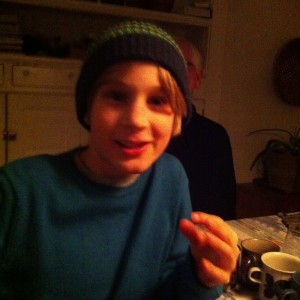 He doesn't like cake so Steph made him a birthday mud pie. It was delicious.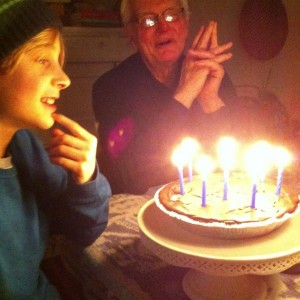 I finished my shopping for Thanksgiving dinner. Tomorrow, the cooking begins.