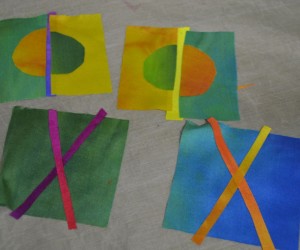 I spent yesterday cooking Argentinian food for an opening reception at Trinity. The artist,  Mabel Astarloa Haley, is from Argentina originally. She does wonderful oil pastel drawings — some abstract and some of ethereal figures.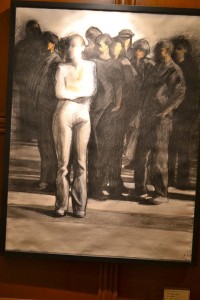 She told me that she takes photos at busy intersections and then does the drawings from the photos. She does a wonderful job of capturing body language.
I made a garbanzo bean flour flat bread, called Fainá. I topped some with carmelized onions and some with cheese and sun-dried tomatoes — gluten free.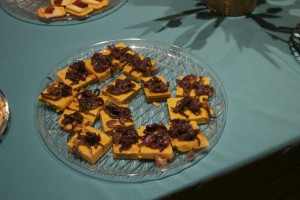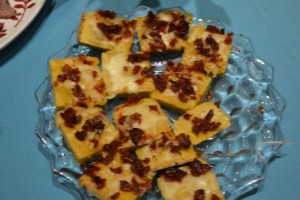 I also marinated flank steak in chimichurri sauce – so good.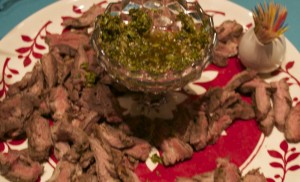 And there was also manchego cheese with quince paste on crackers.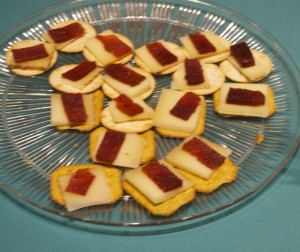 I also had some empanadas and potato cheese things from Trader Joes. It was declared the best reception food so far!!
We also hired the Portland State Tango Club to come and dance for us. We wondered if they would try to tango the labyrinth!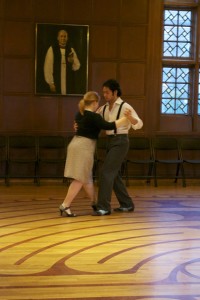 Today, I did some household chores and some SDA work and then headed for the studio. I cut the batting for a large quilt. I started cutting and fusing some possible motifs for this piece. They are in the photo at the top.
I also have done a couple of drawings. I tried to draw my left hand, but it is kind of scary. I do have wrinkled and gnarled old lady hands.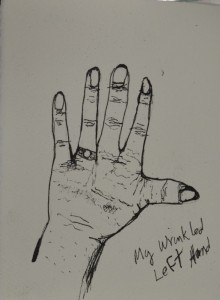 And this is the little Japanese maple on my studio patio. I really am happy with this one.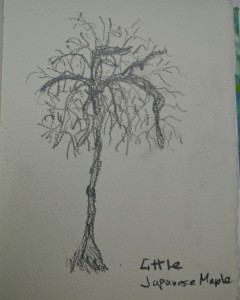 I walked down to the farm stand near my house with Scooter this afternoon. I love these daffodils growing in the parking strip.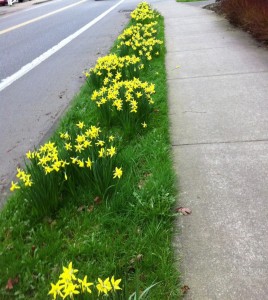 And as a counterpoint, this cluster of pinecones.