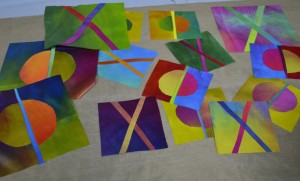 I had to spend  the morning doing left brain work, and it was great to spend some time in my studio this afternoon. I made some more "parts" for my next quilt. I love the colors. Here are my scraps which will find their way into the piece, too.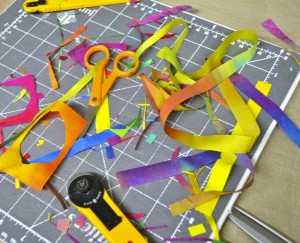 I did 3 drawings this afternoon.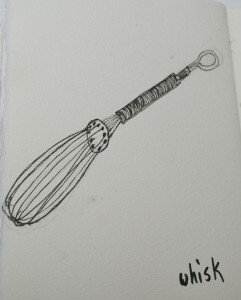 I tried to draw Scooter while he was chewing a raw hide. It is sort of cartoonish, but I think I will try more of these.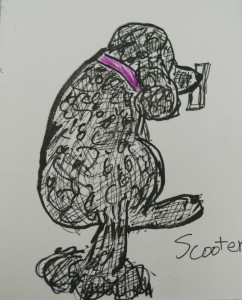 I drew my hand again. This one is better!!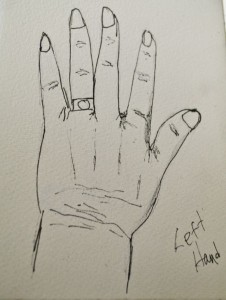 We had a nice day today – a bit cold, but nice and sunny. Tomorrow is not going to be so nice, cold and rainy. That is March in Portland.