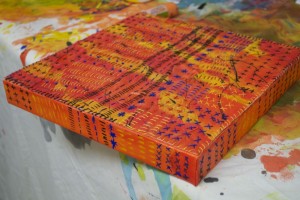 I think I have finished the painted edge of the gallery frame for Fiesta. The painting is quite primitive, but so is my stitching!! I think it looks pretty good. I want to seal it with some gel medium once it is dry.
I didn't get much done on the big silk piece. I decided I didn't want to scrimp so I quickly order some more rainbow dyed silk today. Hope it gets here, soon.
Today, I went out to do some errands. I had to return some things to Macys that didn't fit and pick up some jewelry that needed some repairs. After I left the mall, I stopped at Fred Meyer to do some grocery shopping. I heard an announcement over the PA system saying would the owner of a beige Lexus with license plate 430CJN please come to customer service. Scared the heck out of me. I thought maybe somebody had done a smash and grab or backed into my car. It turns out that some good Samaritan noticed that I had a flat tire and wanted to be sure that I knew. A quick call to Mr C and he came and took care of the tire while I took his car home with the groceries. I am very grateful to that person because I think I would not have noticed it.
Here is today's drawing with some watercolor enhancement.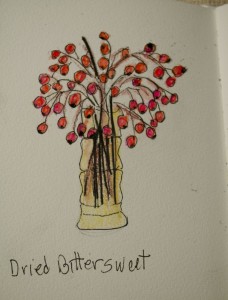 I thought I would show you the original.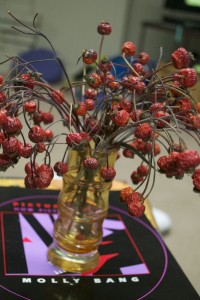 Tomorrow, I have the monthly SAQA meeting here at my house. I am so impressed with how dedicated the members are. We get a pretty good attendance every month.