Today, I got in to the studio early and stayed late, working on the other piece that has been on my design wall. I removed the portion with the organza overlay and cut work. Then I discharged some circles on the black section, using freezer paper stencils and Softscrub cleanser.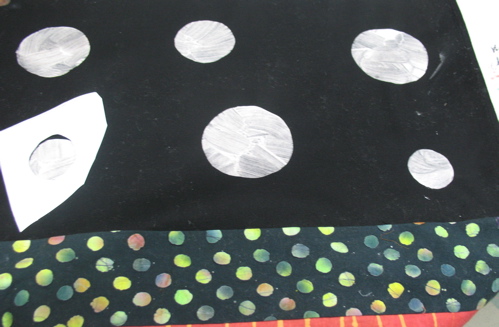 Here is what the circles looked like after they were washed with antichlor and dried.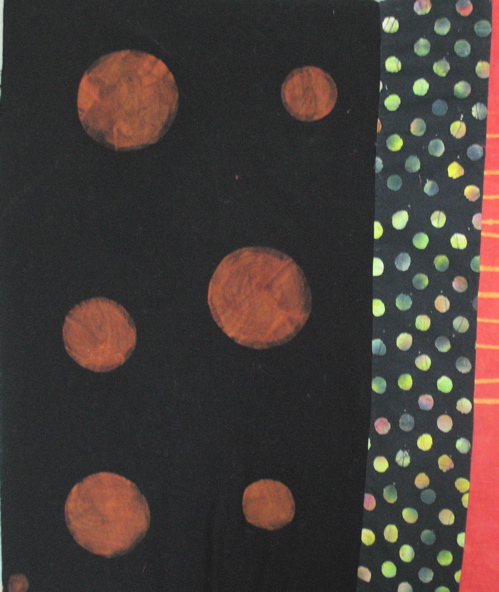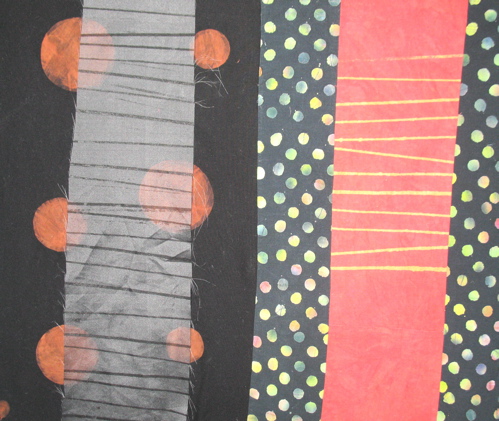 I decided I didn't like the linear design of the circles. It looked like I was trying to line them up, but missed. So I discharged some more circles.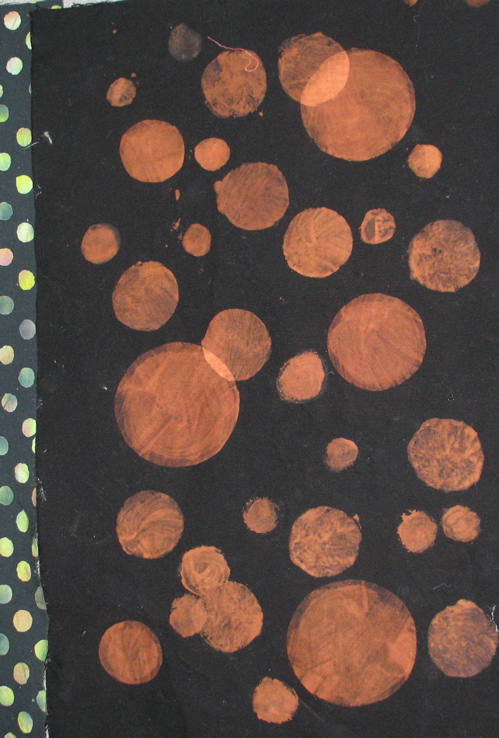 Not sure I like this either, but more about that later.
I found three different kimono fabrics that coordinated with the circles in the batik piece. I cut circles and fused them to a strip of the black fabric and then covered it with green metallic silk organza (not shown in this photo)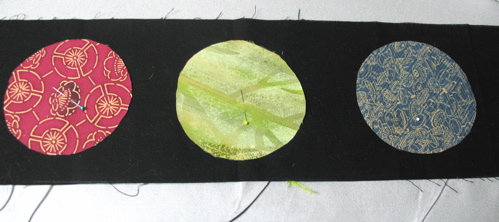 I decided to audition a hand-dyed lime green piece under the gray organza piece. The organza over the kimono circles will be stitched and cut. I did a small sample today to see how it would look. So, here are the two possible designs. Do you have an opinion? I could always go back to plain black under the organza overlay.