Today, I took photos of Fragments and uploaded it to my website. If you click on new work, you can see it finished.
I also worked on a Round Robin collage that has been sitting in my studio for quite a while. It is another more literal piece, but I had fun adding some abstract elements to it. Here is what it looked like when I received it:
This is what it looks like now. Can you see the differences?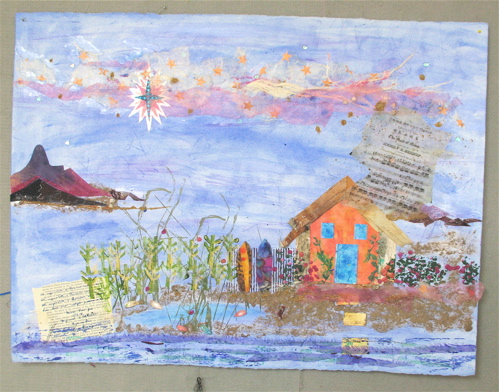 I stamped some green vines on the house with one of my hand carved eraser stamps. I found a piece of music, titled Home Sweet Home. I printed it on vellum and tore it and attached it with gel medium.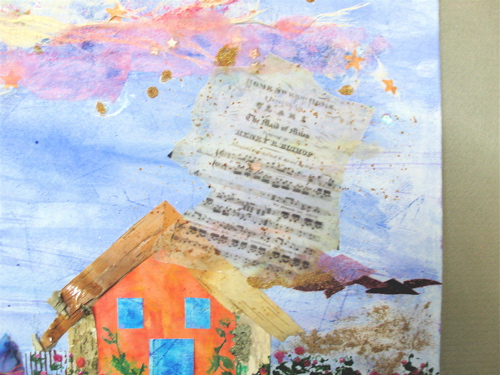 I stamped a little forest of trees with a hand carved eraser stamp, using green and gold textile paint.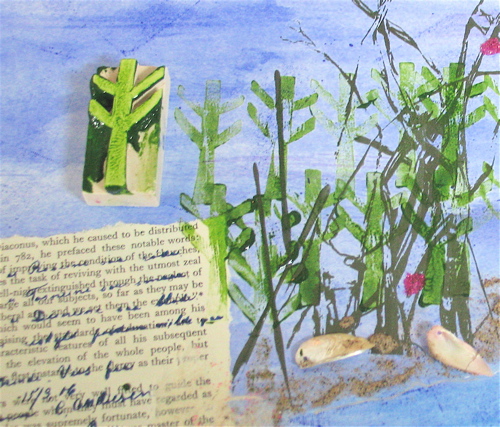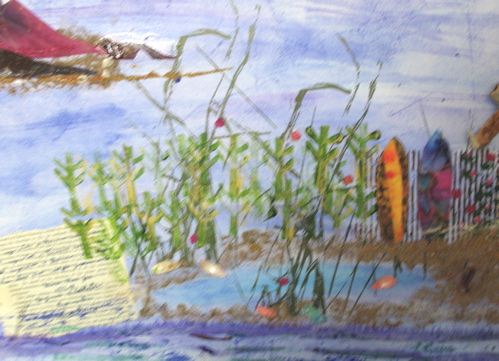 I added some depth and texture to the water on the bottom edge by stamping with some commercial stamps.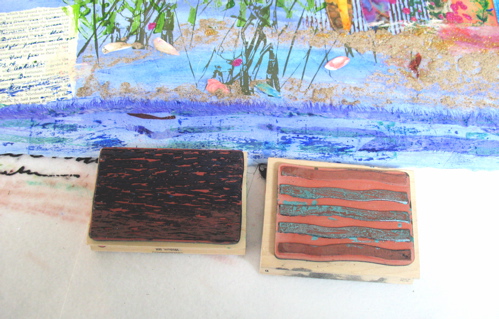 We got rather back-logged during the holidays and the beginning of the new year.  I received two more from UPS today, but I am not even going to open them until tomorrow.
It was a beautiful day in the neighborhood. I enjoyed getting back in the studio even though I injured my back over the week-end, and I have been in continuous pain. It is my upper back and neck. I wrenched it trying to squeeze out of the car when I couldn't open the door all the way. I just tried icing it and it feels much better. I don't know why I didn't do that sooner.