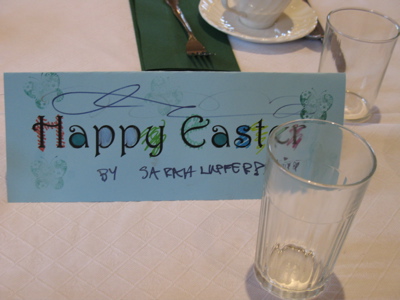 Mr C and I attended Easter Vigil last night and since we have no family around this morning, we volunteered to help prepare and serve the Trinity Easter dinner to our friends from the community. I was also the official photographer so I thought I would share some with you. It was so much fun to do this – to work with other folks – to see the happy faces eating a plate full of warm food, warm and dry for a short time.
I helped slice pies and butter rolls.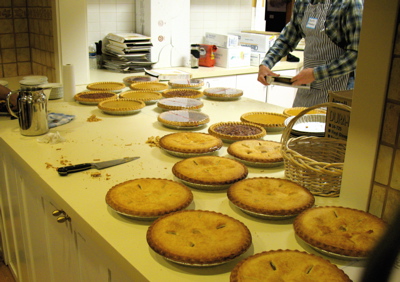 This is Cheryl and Melanie, my food prep partners. Melanie is new to art quilting. I think we have a lot in common – she likes using vintage Japanese fabrics and silk.
Here are the men at work: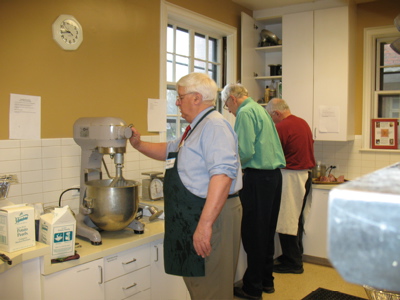 Mr C is pretty handy in the kitchen. He sliced ham and layered it with fresh orange slices, cloves and pineapple before it went into the oven for heating.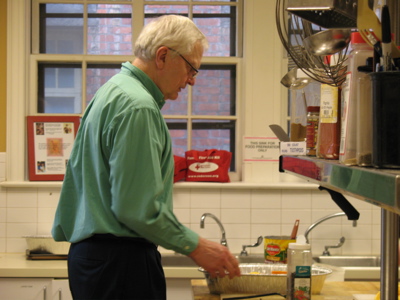 Here are some shots from around the kitchen.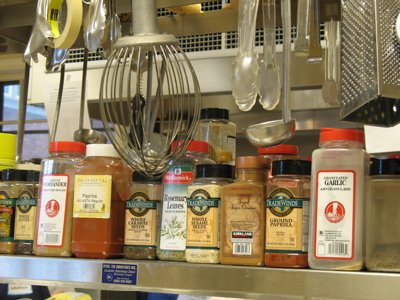 Here is the dining room:
Before:
After: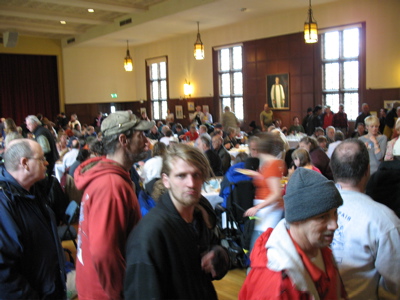 One of our guests wore her Easter bonnet:
I took these shots of the courtyard through the windows: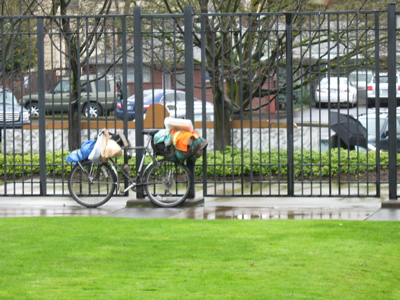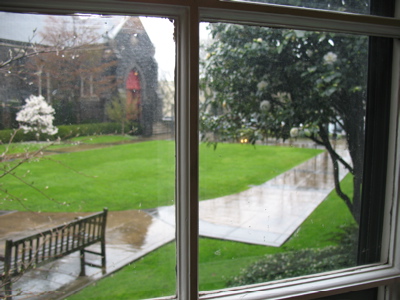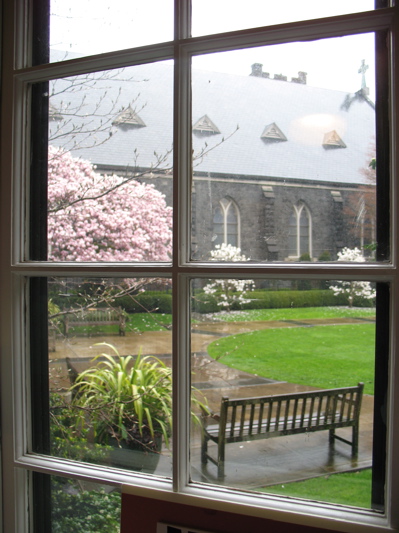 I had a wonderful Obama moment with the guest wearing this pin. He is an elderly black man who is so excited about Obama. I could really relate!!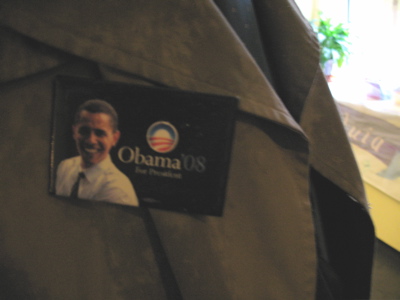 Now, we are waiting for Mark and Jayme to arrive from San Francisco. I am making grilled butterflied leg of lamb, rosemary roasted potatoes, roasted rainbow beets, green beans, and salad. No special dessert, but there is ice cream in the freezer.