I have finished my final project for Lizzie's class. Now, I have to write my own critique based on the design principles that we learned. I used red linen for the red lines and the binding. This is such a happy quilt. I love it. For these complex collages, I like to do a simple grid quilting. Here it is. If the binding looks a little wonky, it is because it is not hand stitched on the back – only pinned.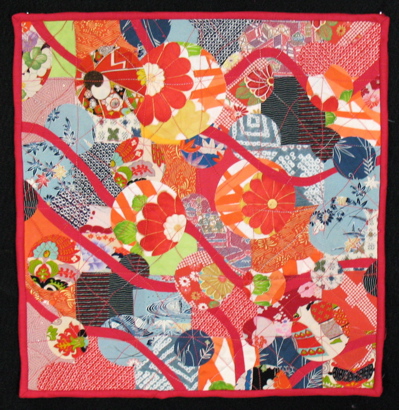 Here is a close-up. You can see how I did the quilting. I had some thread that was variegated red, orange and blue. It was perfect.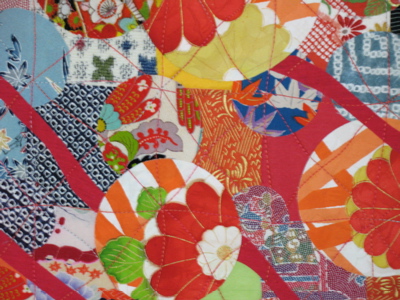 I didn't make it to WW's today because I had the Columbia Stitchery Guild meeting. I don't think I lost weight, anyway.
Jean Cacicedo was very entertaining. She talked about good design with some props and a slide show. She is a one-of-a-kind clothing designer. Her coats made from felted wool are to die for!!
Tomorrow I must get organized to leave home for a few days. The STASH group is going on their annual retreat to the Oregon Coast. Whoopee!!