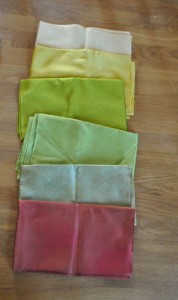 I thought I would post early today as tonight is my last night with the whole CA family together. I know you want to see what I bought yesterday. These are the hand-dyed Radiance (Cotton/Silk). I use a lot of these colors. The rust will probably go into the next Twelve x Twelve challenge.
Here are the cottons dyed by Judy Robertson:
The larger piece of fabric is a lovely muslin.
I bought two garments from Ananse: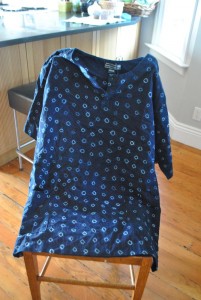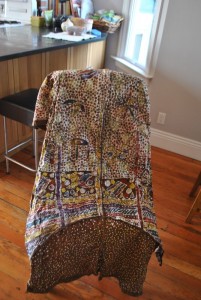 I love the indigo tunic, but the batik dress needs to be exchanged. It has a flaw at the bottom. I tried on another color and then bought this instead. Love the fabric.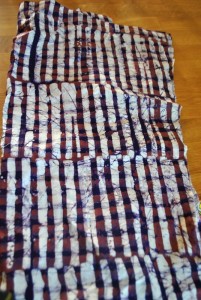 They gave me this beautiful piece of batik. I didn't know until I opened the bag.
This morning, we took our daughter-in-law, Jayme, out to lunch at Tom Colicchio's sandwich shop, 'Wishcraft. I had a half goat cheese and avocado sandwich and split pea soup.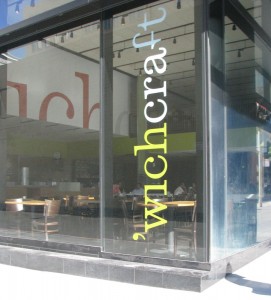 I love to photograph the city sights: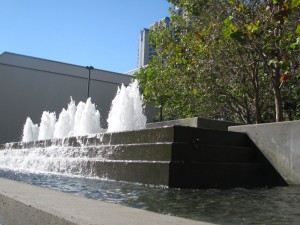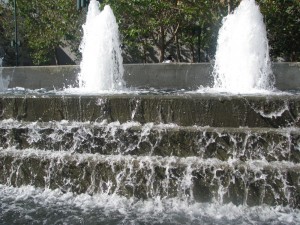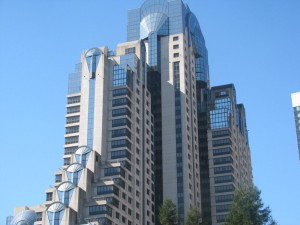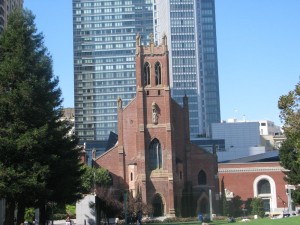 The above photo shows the Contemporary Jewish Museum on the right. That was our first destination to see the Maira Kalman exhibit. I so enjoyed seeing the work of this very funny woman. I bought a copy of her illustrated Elements of Style.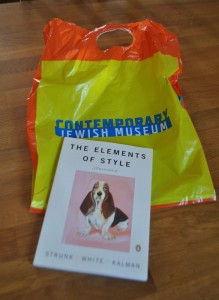 It was $5 day at the SF MOMA, so we ran in to see the Anniversary Show of 400 works collected over 75 years. Diebenkorn is always our favorite.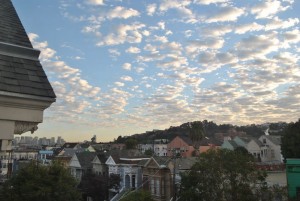 I know I have posted a lot of photos, but I just had to show the beautiful clouds that we saw this morning from Mark's front window. We don't see the sky that easily from our home so this is a treat.
Time to get ready to meet Lisa and Clay for dinner tonight.