I am working on 3 projects at one time. I think this is a good thing. I have the two that have deadlines for Monday under control.
Today, I sandwiched the two silk fabrics that I am using in the rusty color play Twelve X Twelve piece. I can't show what I am doing next with these!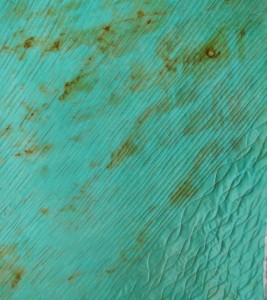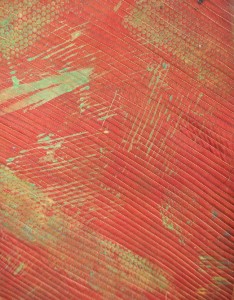 Yesterday, Steph took me out for a belated birthday lunch and then we paid a visit to Gossamer Fiber Arts, a place I have wanted to visit for some time. I bought some lovely merino wool prefelt and this plant dyed roving.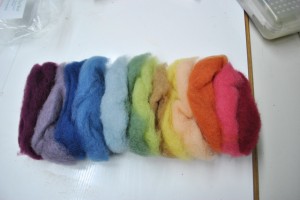 Now, I am going to do hand-stitching on the alternate universe piece and watch the finale of Project Runway.