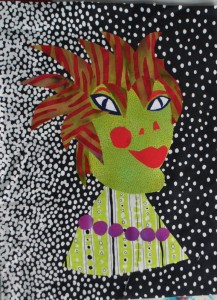 I have the updated self portrait ready to quilt. This makes me smile. I still have to figure out how to do my glasses!! I think I will do the turquoise pair.
I played a bit with some of the colors for the Rusty colorplay challenge for my fiber sketch tonight.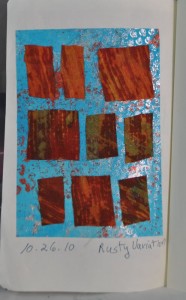 I got to pick Miss Mia up from school today because Miles had a Dr appointment. It was fun taking her out for an after school snack. We had just gotten to my house when her Mom showed up, but still a fun time.