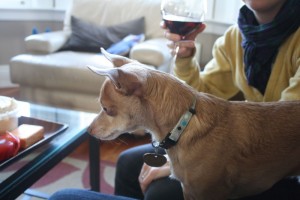 Last night, we had a delightful dinner with Mark, Jayme, Lisa, Clay and the crazy Wilfredo, Lisa's chihuahua. Here he is fixated on the tray of cheese and crackers. He loves being the center of attention.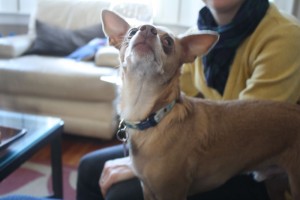 This morning we drove south to Santa Barbara, one of my favorite places. It was another beautiful day to enjoy the California landscape.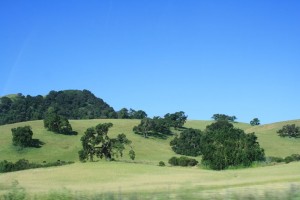 I love California Live Oaks on the rolling hills.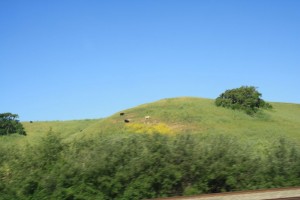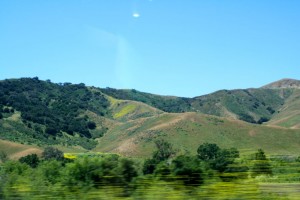 There is some very rugged terrain between N and S California.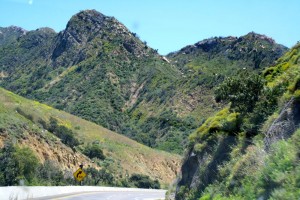 This is our hotel, right on the water with wonderful views of the harbor.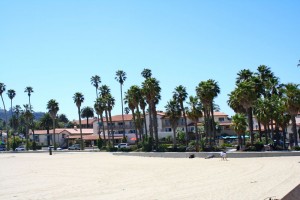 The wharf is right across the street from us so we took a stroll.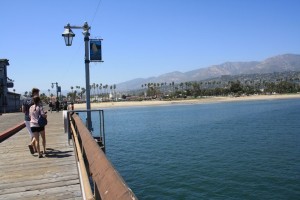 Here is the harbor with all the sailboats.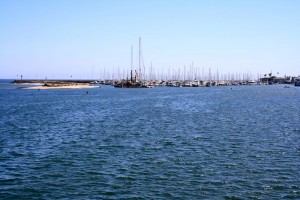 There were several beach bum entrepeneurs who had set up a contraption for tossing coins from the wharf and promising your wishes to come true.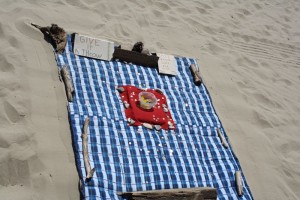 This is a collection of woodburning art.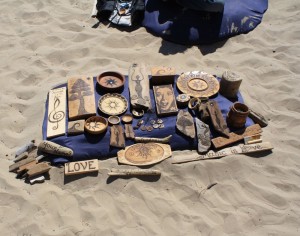 The amazing thing is that he used a magnifying glass and the sun to burn the wood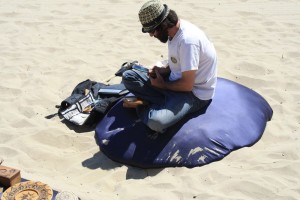 Here is some local color.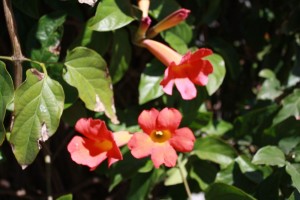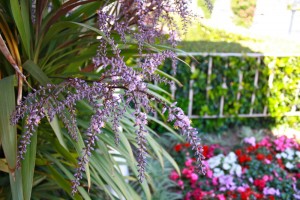 After our walk, we sat on the patio in the balmy air, had a drink and people watched.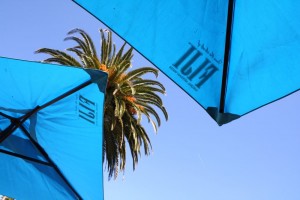 Tonight, we had dinner with fellow Twelve, Karen Rips, and her husband, who live south of SB in Thousand Oaks. We had some very good Italian food and non-stop talking — so much fun.