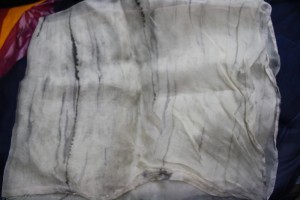 Just a quick check-in before I finish packing for our trip to SoCal. We are driving to San Francisco tomorrow to spend a couple of nights and check in with Mark, Jayme, Lisa and Clay. Then on to Santa Barbara for a little R & R in one of favorite places. Our next destination is Twentynine Palms, out in the desert to spend some time with Mr C's brother and his wife. We are going into LA on Saturday to hear Brahms Requiem at the Disney Theater. We will head back towards Portland on Monday. I am looking forward to some sun and dry air.
On Friday, I went to a sale of wonderful fabrics in the studio of a fellow surface designer. She has moved and needed to destash. That top fabric is a lovely shiboried silk organza.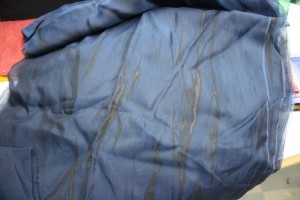 This is a navy organza that has some black shibori. I think I can have some fun with discharging this.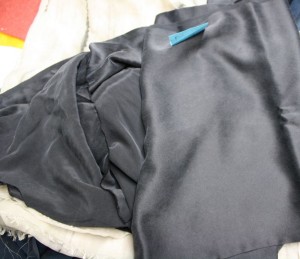 And who can't use some nice black silk charmeuse and plain white organza?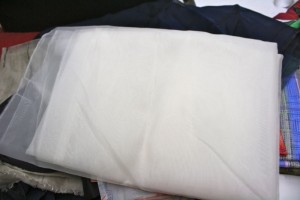 Saturday morning, Steph made me a delicious brunch for Mother's day. Here are some of the goodies: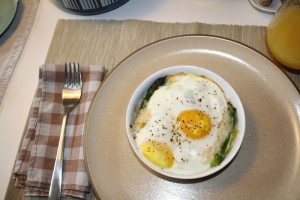 The adults had a lovely baked egg dish with cheese and asparagus.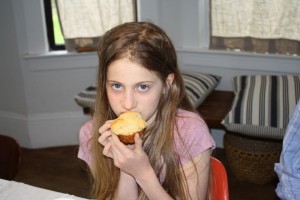 Mia is enjoying the tasty lemon millet muffin.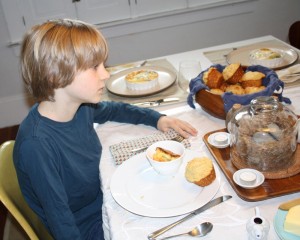 Miles is waiting patiently for every one to come to the table. The kids got mini-Dutch baby pancakes instead of the egg dish. It was all lovely and enjoyed with Mimosas.
I have been having lots of intestinal problems causing a lack of sleep for some time. It has been getting worse. I had some tests done last week and it seems that I have a recurrence of the H. Pylori bacteria. So, tomorrow, I am starting a week of daily doses of antibiotics and an acid blocker. I had the treatment 15 years ago, but I guess it can come back or never really goes away. I hope it works.
I am taking my laptop and will check in with our adventures on the road.