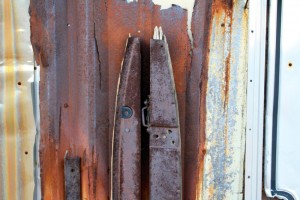 Every time we visit Mike and Ann in the desert, I am treated to a visual feast. One year we went to the Keye's Ranch in Joshua Tree National Park. Two years ago, we went to see Salvation Mountain. This year it was Noah Purifoy's Outdoor Desert Art Installation. You can read more about him and his art here and here.
On Sunday, Mike and Ann had a social obligation so Mr C and I drove down to Palm Springs for lunch. It was much warmer down there. We had delicious Mexican fare.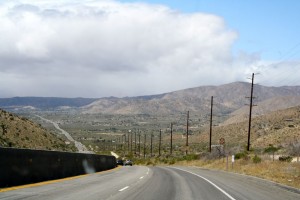 That evening, when the light was magical, we all drove up to the art installation.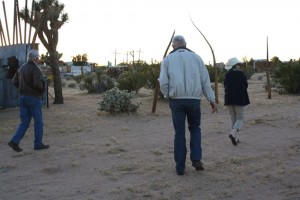 Noah used a plethora of found objects to create funny and ironic installations.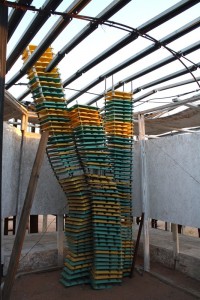 You have to love this stack of school lunch trays. Maybe I should turn this into a quilt!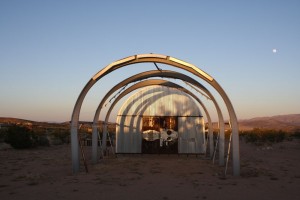 I loved how bright the moon was as the sun was waning.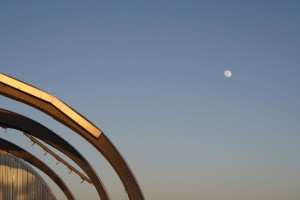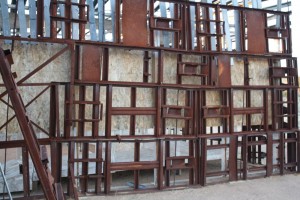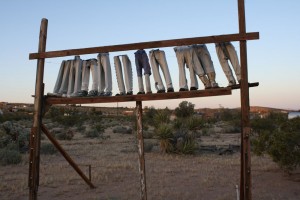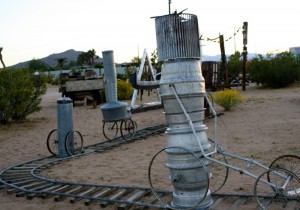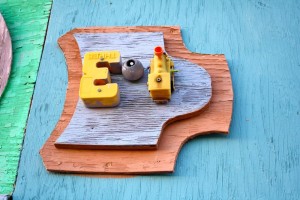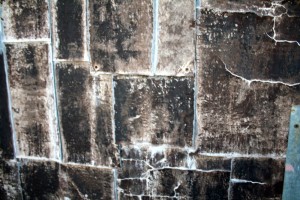 I got some great photos for making thermofax screens. You can see all of the crazy stuff on this Flickr set.
I have had a busy day getting back into the swing of things — grocery shopping, laundry, got my hair cut, picked up M & M from school and made dinner for them and their dad. Tomorrow, I will pick up Steph at the airport. She has been in Austin doing another photo shoot.