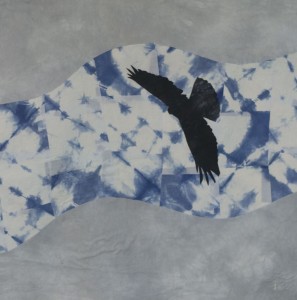 This piece is moving right along. And, I am having fun with it. I started quilting the thermal tonight.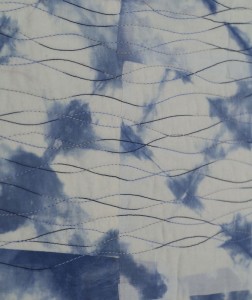 I will applique the bird once the background is quilted.
I have had a busy and productive day. I got Alternate Universe labeled and the hanging sleeve is attached. It is ready to send to SAQA for the I'm Not Crazy exhibit.
I got my hair cut and did grocery shopping and picked up some great veggies from the CSA farm. I don't have any big plans for the 4th of July, but I think Steph, Jack and Miles may come over for dinner.
Here is my 3 x 3 for today. I am enjoying the red/violet color.