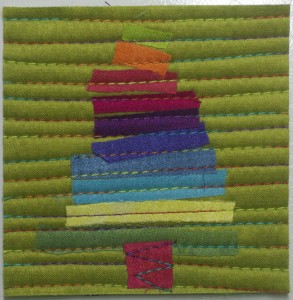 I am trying so hard to stay calm and organized and to enjoy the holiday preparations. Yesterday and today, I accomplished some goals. I was late, but I mailed my cards and Christmas letter yesterday. I also started work on creating personalized bags for each family member.
I stenciled their names on the bags, first. Then, I stenciled a design over and around the names. I used metallic silver paint on some and white on others.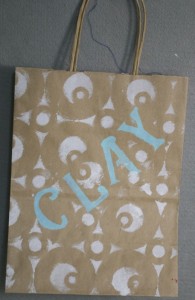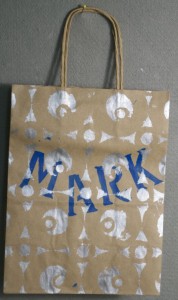 On the back of each one, I printed a heart because I love them all so much.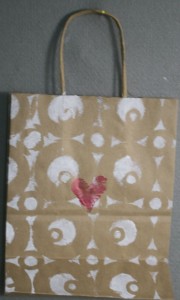 These are the stencils that I used.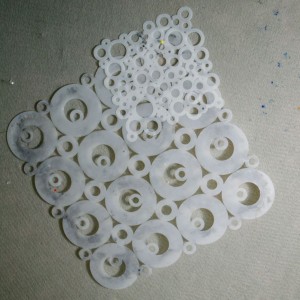 Stephanie's name is the longest so, I finished printing it on the back.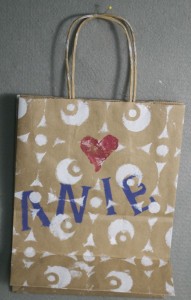 Each bag contains the same thing, which I can't divulge now. I wrapped each gift in tissue paper.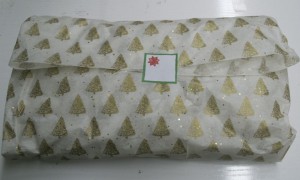 And here is a grouping under the tree.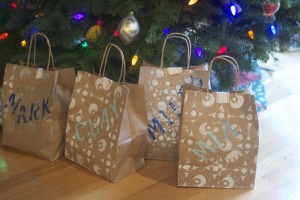 Paige and her mom and dad are arriving Christmas Eve by plane. Lisa and Clay are driving up on Christmas Day, staying in Ashland, and then driving the rest of the way on the 26th. We are really concerned about the nasty weather and road closures and hope so much that they will be able to make the trip, safely.