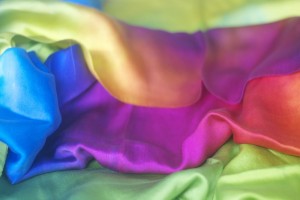 Eight years ago today, I started this blog. This is what I said:
This is my first blog so please be kind. I enjoy reading the blogs of family, friends and perfect strangers so I thought I would jump into the fray. As my Blog title says, I am crazy for fiber. I make fiber art and I've been knitting forever. I hope to share my works in progress – both blunders and successes. Once I figure this out, I'll add some photos. I like blogs with photos and few words.
Not much has changed.  I still like blogs with photos and fewer words, but I have mastered photos! To celebrate, I am having a triple give away.
But, first, I want to mention that gorgeous hand-dyed silk that I just received from Freida Anderson. I have a craving to work with silk charmeuse and I can't really do  dyeing in the cold weather. This is for a special project which I can't blog about. It will be difficult so maybe I will have a few sneak peeks.
OK, back to the gifts that I want to share with my readers. You just need to leave a comment on this post. You won't have to "like" my Facebook Page, because I don't have one!!
I will draw 3 names at random. The first person gets to select first from the 3 gifts. The second person selects from the remaining 2 and the third gets… you guessed it, the remaining gift. Here is what I have for you:
A signed copy of the Twelve by Twelve book.
One of my homage to Albers art quilts.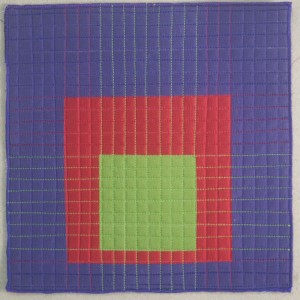 Or, a packet of plaid and striped dupioni silks.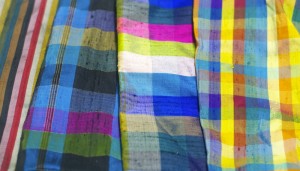 I tried my hand at watercolor pencils for my last two sketches. It was fun. I am looking forward to doing more of this.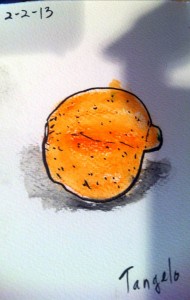 I used my iPhone to scan this and you can see the shadow of my hand holding the iPhone!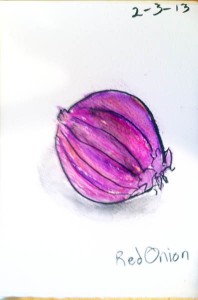 Now, it is your chance to win something! I will do the drawing on names on Wednesday night and announce the winners on Thursday.