Congratulations, Nancy; who said:
Congratulations. I've been reading your blog for several years. I especially liked the 3 x 3′s. I enjoy reading about your quilts and other projects.
Betty selected the art quilt so I need to know your choice, Nancy – The Twelve by Twelve book or the dupioni silk fabric? Send me an e-mail with your choice and your snail mail.
Tomorrow, I will do the last random number selection.
Mr C continued work on the ceiling hole and in fact, it is all fixed. He did some touch up painting. He used some vile spray texturizer on the drywall. It made me sick so I did not spend much time in my studio today. I added a few more rows to the 3 x 3 installation.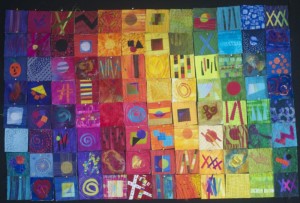 See how nice the patched ceiling looks?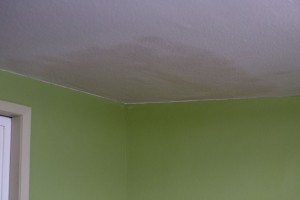 I went back to a simple pencil sketch for my drawing today.