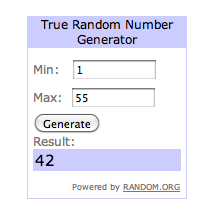 Edie said:
Great work. The 12′s have been an inspiration to "sew" many of us! Thanks for sharing your thoughts and art.
Susan selected the fabric so I hope that Edie is happy with the Twelve by Twelve book!! Send me your snail mail address. I will get all of the gifts in the mail on Monday.
Thank you to all of you who played along.
I just figured out that the 3 x3 piece will be about 7.5 feet long unless I make it wider but I don't think that I want to do that. Here it is with 14 rows.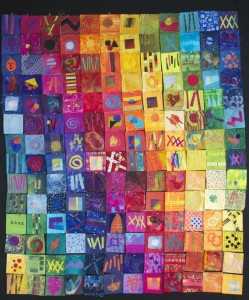 We saw Silver Linings Playbook tonight. It is a fantastic movie. I highly recommend it.
Here is today's drawing, which I did after a big glass of red wine!!