I made it home about 5:30 yesterday – threw on a new outfit and went to the Harvest Hoedown – a big event for my church. The food was great and we had a good time. I have managed to was and dry my undies and will re-pack to go to a retreat with lots of quilty friends – no wireless so no blogging!!
I had a great time in Robbi Eklow's Free Expression fusing class. She had 25 women from Japan with one interpreter. She did a great job explaining her techniques. They used some cool Japanese textiles in their work. Here is Robbi explaining something.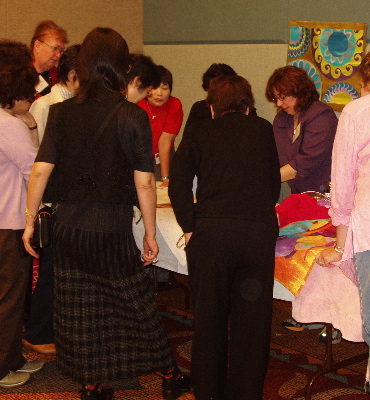 Here is the still life of vases that I did. I learned a lot about fusing with a pattern – not my usual way!!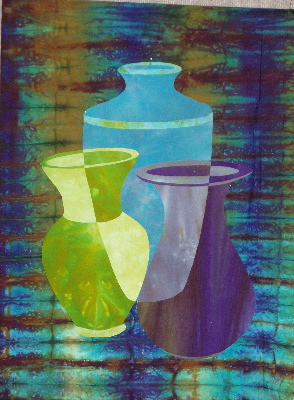 Tata until Thursday!