I am such a lucky person. I spent today with the fantastic Louisa Smith. What a giving and fun person she is. Tonight my son, Mark, arrived with birthday booty, and we went out for a fantastic meal at the Kenwood Restaurant.
Here is the strata and focus fabric for the piece I am doing in Louisa's class. I stayed up until 1 am cutting strips and sewing them so that I could take this class. I ended up spending all morning sewing the strata because we decided to bag the orange and do purples.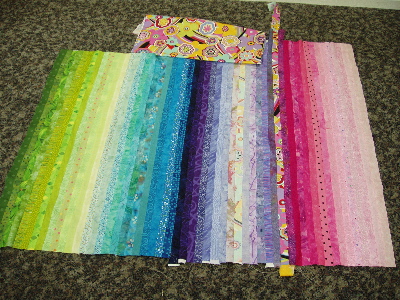 Using templates to cut the strata and focus fabric, this is my layout!!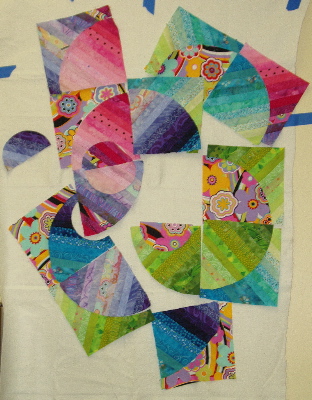 Everyone thought it was going to be a wacky Gerrie quilt. The Louisa got involved and, with what I had cut to this point, we arranged this: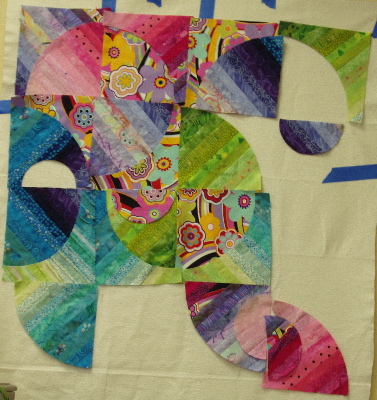 I have to do a lot more cutting to get the look that I want. Here is some other student work: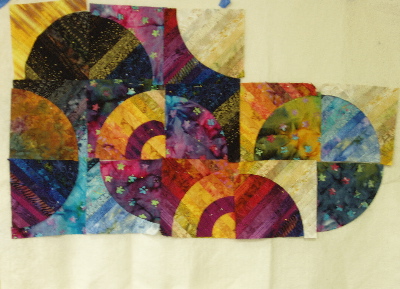 Here is the birthday gift from Mark: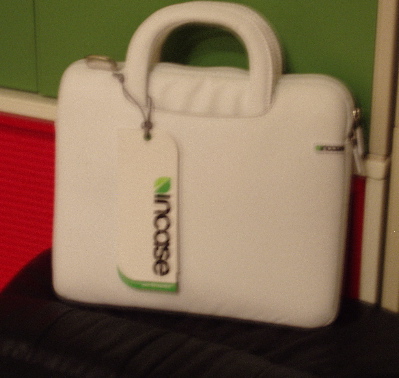 A beautiful bag for my new I book. It is so styling – has a detachable shoulder strap. I love it!!
PamDora has tagged me so tomorrow I must bore you with twenty things about myself. Thinking about this is sure to put me to sleep tonight!!