Is it really day three? This is what Katie, Terry and Judy (our fearless leader and founder of AQ) had time to do today: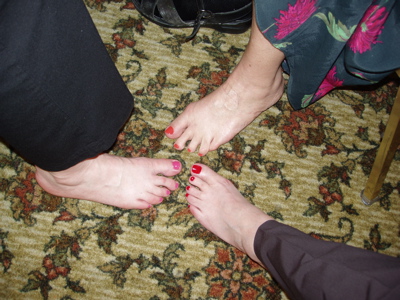 But not me.
We started the morning with a lesson on textile paints. I learned soooo much. We then practiced stamping, stenciling and screening with textile paints on black and white fabric. Here are my practice pieces:
Then we had a lecture on what is good art and art principles and talked about layering to make art cloth have depth and good design. We were to select our least favorite pieces to begin with.
On this piece I had to make a background, using one of the carved stamps, forming an all over pattern, with discharge: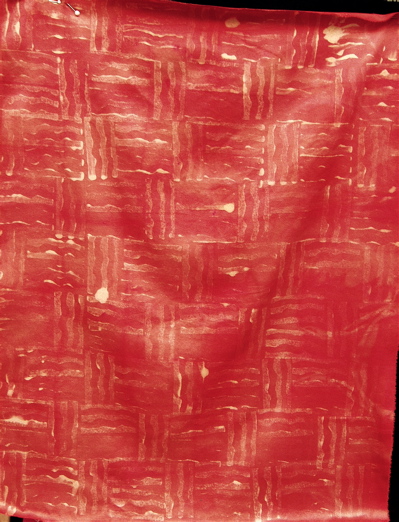 I then added a stencil design using paint – mixing red with bronze metallic: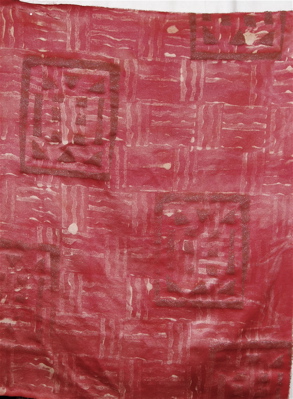 I will add more to this tomorrow.
On this piece I made a stamped background using white metallic paint. The larger circles occurred during the dye process: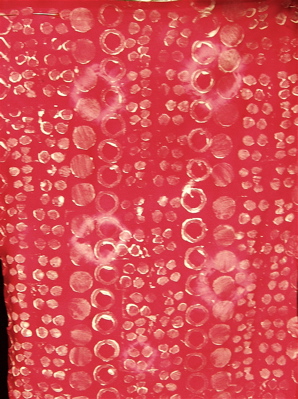 I then discharged the spirals and painted them with yellow setacolor: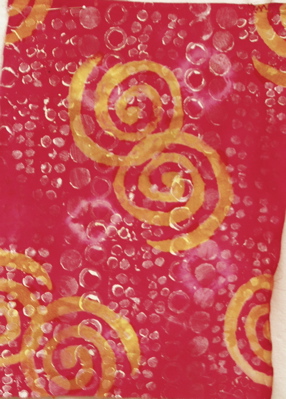 Tomorrow I will foil this piece.
On this piece I had to randomly print a background by using a piece with a grid as a guide or pressing a grid. I stamped with one of my cross stamps: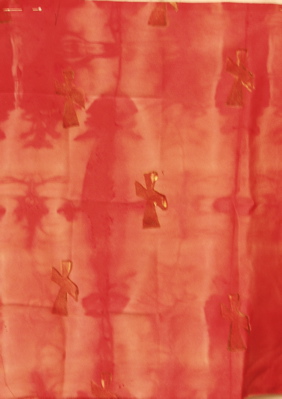 I then discharged larger crosses in a random pattern using a stencil that Liz made: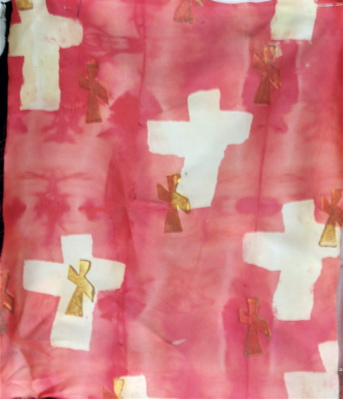 I then screen printed this lovely grid over the whole piece. Oooh! I love it. tomorrow I will foil some more crosses: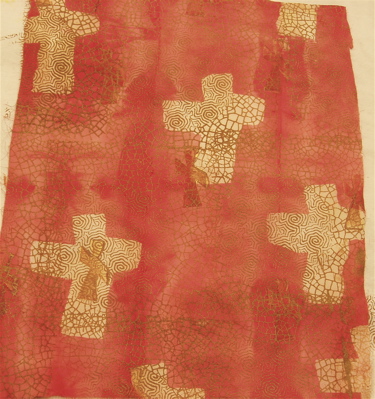 I did a fourth randomly printed background with discharge but no photos. I did play with this piece by stamping and stenciling discharge over the fabric that had tyedyed circles: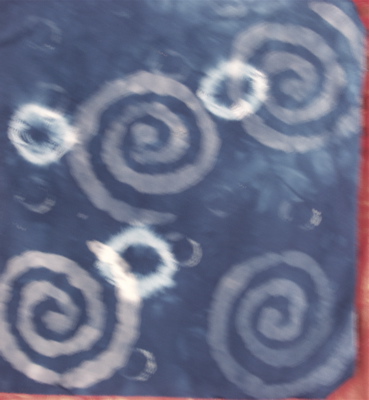 Time to say goodnight – I am still on the old time!!