Today was a big postcard production day. I want to have several packaged for sale at the Cathedral Art Show. We had a discussion a while back about working small and whether it is possible to do really good design in such a small format. I don't know if it is possible or not, but I sure love making them. Here are the fruits of a couple of day's work.
This is called simply Abstract Shadows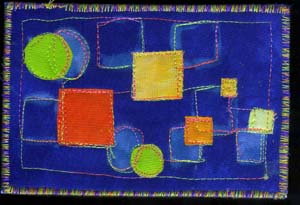 These are Indigo Fireworks I and II. These are made from some of the art cloth from my Dunnewold class. There are discharged and shibori images with hand stitching.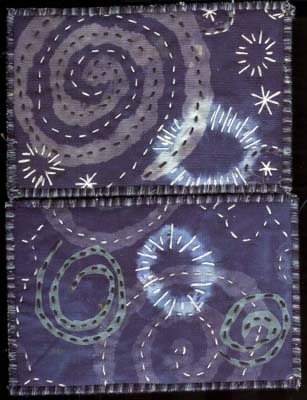 Pear and Spring Tree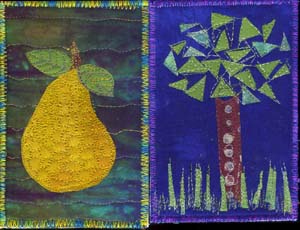 Trois Poires and Portland Pink Snow The pink snow cards were inspired by Mia, my granddaughter. In the spring, trees with clouds of pink blossoms abound around Portland. When the petals fall to the ground, you get pink snow, according to Mia.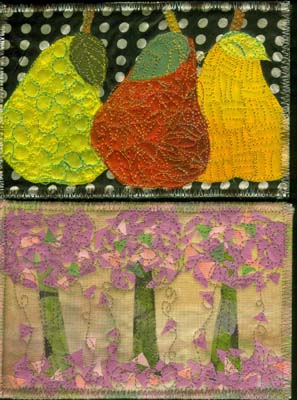 And more Portland Pink Snow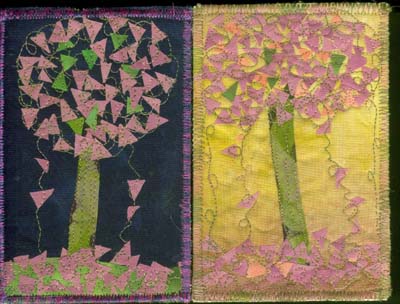 Here is the last of the Sue Benner class pieces. This uses many antique kimono fabrics. I have added beads for some texture. It is called Kimono Collage.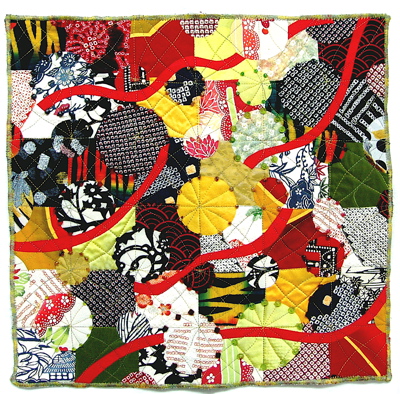 Here is a close-up: