Today, Mr C said, "I am going to install your new lights." And he did and they are awesome. They are just industrial fixtures with T8 full spectrum florescent bulbs. There are two eight foot fixtures. This photo looks dark because I took it with out a flash, but believe me the light in the studio is fantastic now.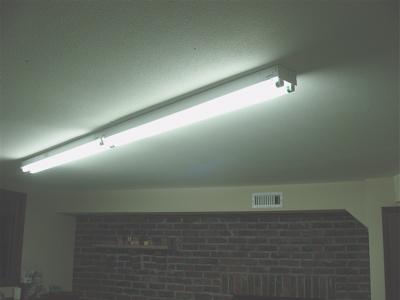 I spent most of the day unpacking stuff and attempting to get organized. I am going to have to work in chaos for awhile because I have some deadlines and no time to make the studio perfect right now. So, here is my sewing space for today: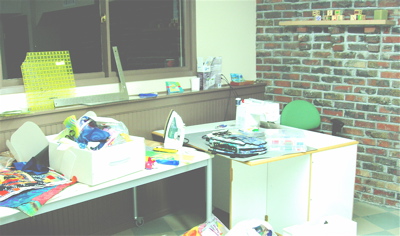 To celebrate, I made this postcard!!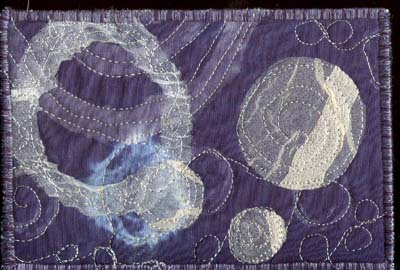 The background fabric is some art cloth I made in Jane's class. It is shibori dyed and discharged. I cut the circles from sheer silk fabrics. I actually remembered how to use the sewing machine. I was sewing on my Bernie and for a moment, I forgot how to set the needle down position. I think I will do another one of these and do some hand stitching.