I have been working hard to get all my pieces ready to go to the Cathedral tomorrow for the show and sale next week-end. I have to have separate labels for each that give all the information plus price. The pieces that are not going to be hung, but are going in to art racks, have to be put in plastic sleeves and I am mounting some on black foam core. The pieces that will be hung have to have the rods and hanging devices attached.
I finished these two pieces yesterday. This is Crucis (Latin for Crosses).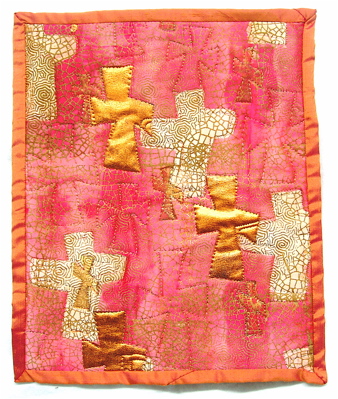 This is titled – There Goes the Neighborhood!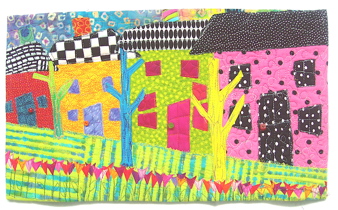 Yesterday, I received a package of these in the mail!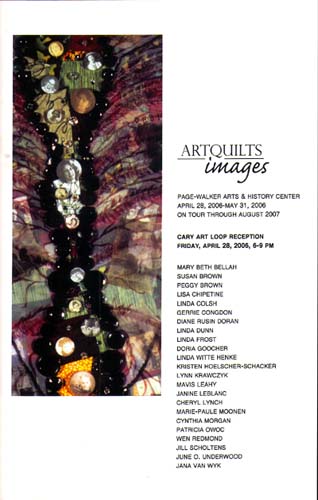 See my name there with the likes of Linda Coolsh, Cynthia Morgan, Wen Redmond and June Underwood. The show opened today in North Carolina. This is very exciting for me. The piece that is there is the Shiny Bubbles quilt which used printed images of my grandchildren and the dog in a bubble frenzy in our back yard.
Just want to add that it was over 80?Ǭ?here today. It was a fabulous, fabulous, sunshiny, flowery, pollen-filled day!!