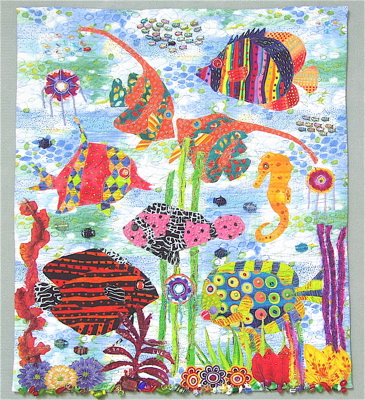 Tropical Tango (how is that for a name?) is finished except for a label and then it is off to Los Altos to be previewed. Hope they like it. This is the third and I think last of these that I will do.
Here are some close-ups. (Warning to June Underwood – there are lots of beads here!!)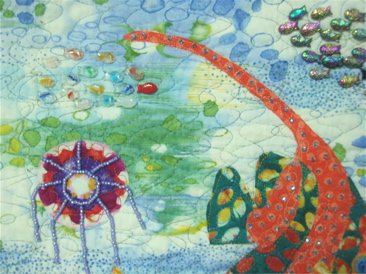 A close-up of a beaded jelly fish and a schools of beaded fish.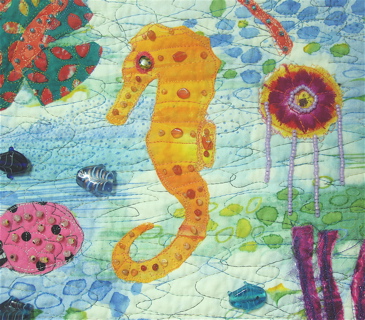 A sea horse beaded with bits of coral beads and another beaded jelly fish.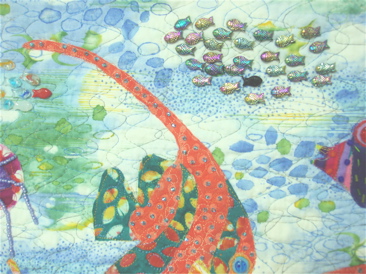 Notice the black fish of the family swimming the wrong way.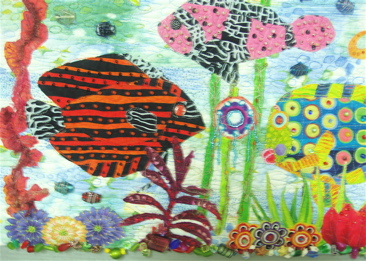 Beaded fish, beaded underwater plant life and a beaded sea bottom and another beaded jelly fish.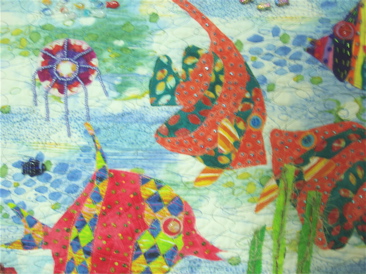 Another view of beaded fish and jelly fish.
So there you have it. Now I have to get my pages done for the collaborative bird book and send it off to Lisa to finish her pages which she started when she was here. Tomorrow, Steph, Jack and M & M come back to Portland. Then on Thursday, my # 1 son, Mark, is coming in to town with Jayme for the week-end. Yeah!!