First, about the lack of a smile in my last post. It is very serious business trying to take a photo in a mirror – one must concentrate on what they are doing. Maybe I should have cropped my head off as Stephanie did in this photo she took in the apron. And doesn't it look fabulous on her? So to placate all those who want to see me smile, here you are:
Today we gave Stephanie a respite and took Mia and Miles to OMSI, the Oregon Museum of Science and Industry. This is a wonderful place for children of all ages to explore and learn about all the fields of science. There was a special exhibit of Robots. But M & M particularly love the exhibit where young children can learn about wild life through interactive play.
Here some memories of the day. (Photos are clickable for a larger view.)
On our way: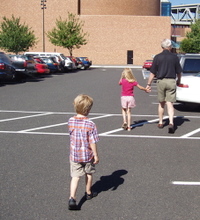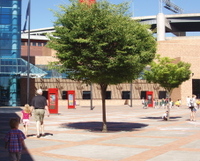 Some Robot friends: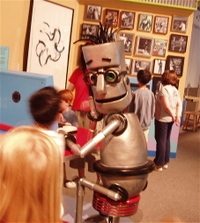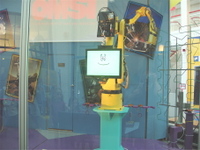 Playing chipmunks and making friends: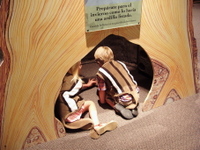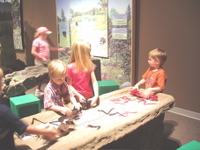 Earthquake house (duck and cover) and the space shuttle: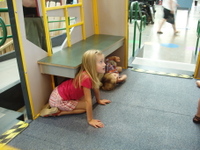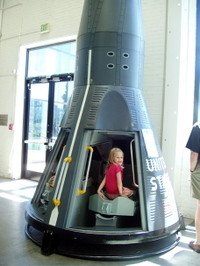 Some other cool photos. Nice legs on Mr C, eh?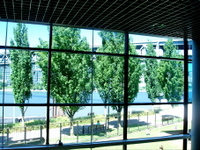 The last photo shows the Willamette and the Hawthorne Bridge through the windows. I loved the geometry of this shot.