First some art talk!! I am taking part in a mixed media collage round robin with 11 other Quilt Art list artists. We will each select a size and first layer of our piece. It was suggested that we use water color paper as the base. I think some people are painting there backgrounds, but I had some nice pieces of fused silk so I used that as my background. Starting this week we will send the piece we are working on to the next person on the list and post a photo on our yahoo site. That way we can see what is happening to our piece as it spends a year traveling from artist to artist. Here is my very simple background. Am I stuck in a rut?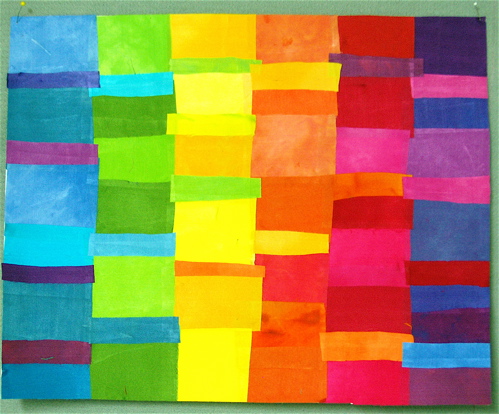 Next, remember the ceramic mug that Mr C and I bought because we wanted to copy the color scheme for our kitchen?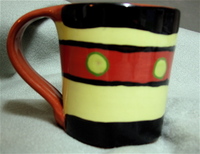 Here is the paint on the walls. How did we do? The green is called lime ice and the red is tomatillo. I don't know how they selected this name because I have never seen a red tomatillo!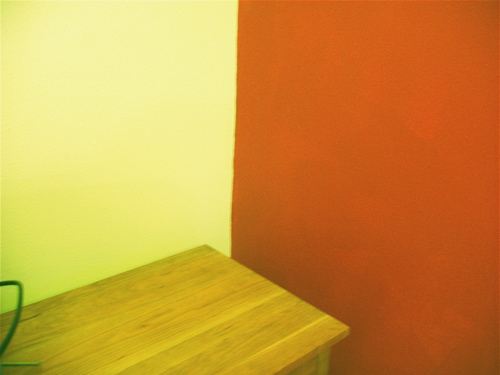 It is actually a better match than is showing here. The red wall will be the quilt display wall. It needs another coat of each color.
M & M and their parents came for dinner tonight. The grands were very happy to have root beer floats for dessert. Mia was wearing this new tee that her mom embellished with fabric circles. Isn't it cute? I want one!