What a week. Summer is over. I have had meetings every day and some evenings stuff, too. Then there is the Japanese Garden Show. We had the reception today. It was very nice and we sold some more work. I am happy to say that another of my pieces sold yesterday. It was this one with the bamboo screenprint and vintage Japanese textiles.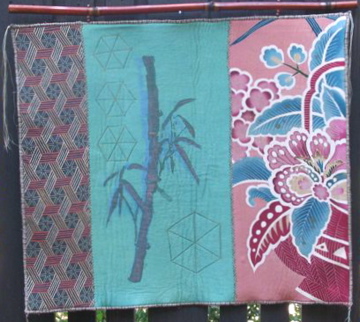 I also sold another silk scarf.
Anyway, I have still been working like a crazy lady to get the big journal quilt done to ship to Houston. Plus, my five journal quilts that were in the book, Creative Quilting: the Journal Quilt Project, are also going to Houston for a special show of the pieces from the book. So, last night, while watching a movie, I sewed sleeves on all of them.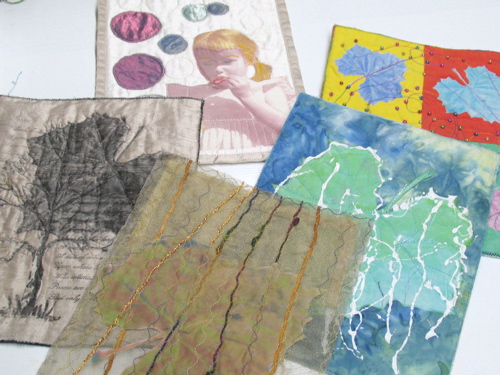 The bottom one is see through and so I did a see through sleeve: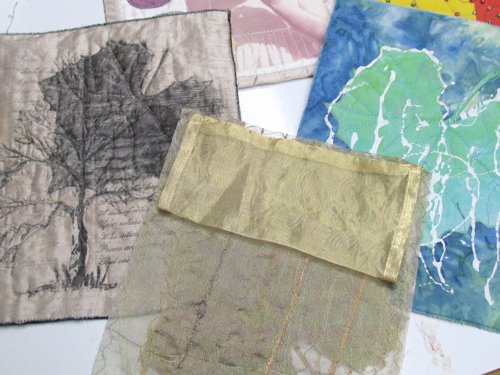 Now, I must get caught up with all of the mundane tasks left to pile up around the house and on my desk. And, I am looking forward to creating some new work, very soon.