After a drive through sporadic rain, we arrived in Woodlinville, WA, yesterday afternoon. Woodlinville is kind of bucolic spot in the midst of the suburbs of Seattle. It is north of Redmond. There are wineries here, but no vineyards. They are all over on the other side of the state where is is warmer.
After checking in, we visited a couple of wineries, Chateau St. Michelle and Columbia Winery. We tasted some ok wine. The syrahs were the best.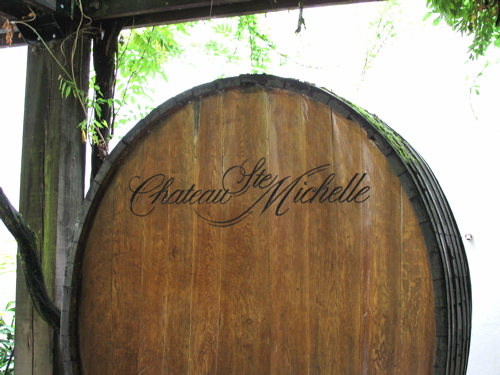 We had dinner at a little bistro in the village of Woodlinville. The Willows Lodge is a first rate place to stay. It is ranked 12th best hotel in the country by Travel & Leisure magazine. We have a mid ranked room. It is quite luxurious, with a jetted tub, walk in shower room, patio outside, king bed with luxurious linens. We slept very well. The hotel gave us a nice bottle of wine for our anniversary.
This morning we went for a nice long walk along the Sammamish river Trail, which is adjacent to the Lodge.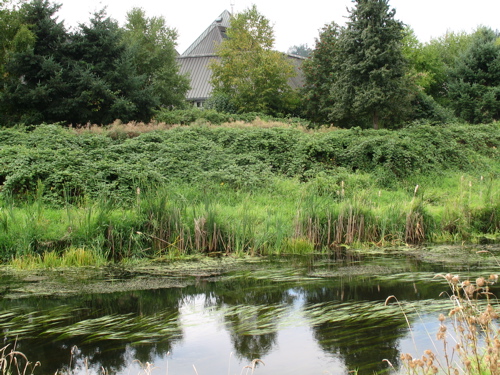 This is my favorite photo from the end of our walk.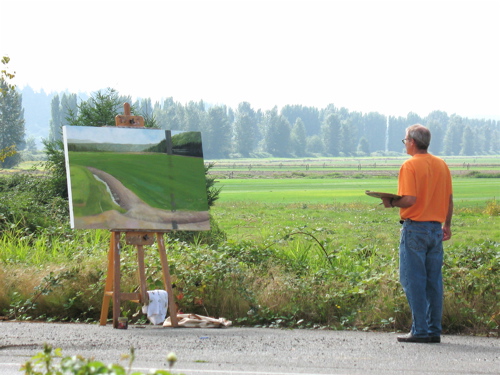 This is the logo of the Willow Lodge, which you see every place. I really like it.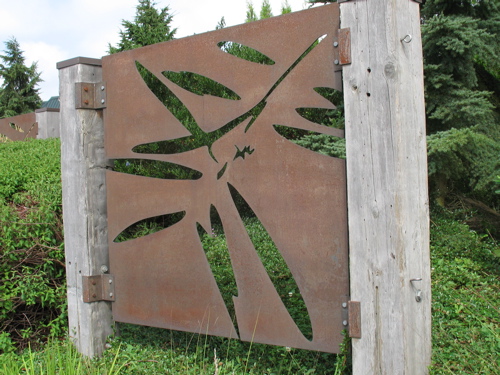 After our walk, we took a little drive and ended up in Bothell, where we had a nice lunch in a little cafe. Then we drove down to Redmond, hoping to see Bill Gates so that I could tell him how much I hate everything Microsoft. I did see this sign. Thought it was quite funny!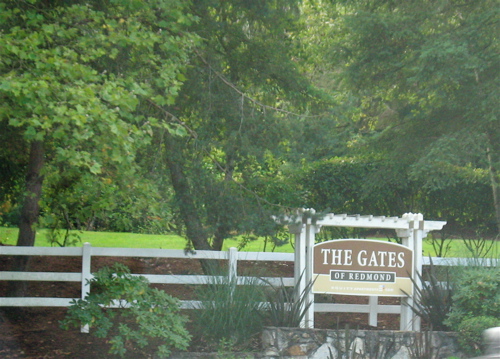 We came back to the room so that Mr C could rest his bum leg. Of course, he fell asleep. I woke him up to take the last tour of the day at the Red Hook brewery, which is on the other side of the Lodge.
For a $1, we got a little glass, 5 ale tastes and a tour. The best bargain of our trip!!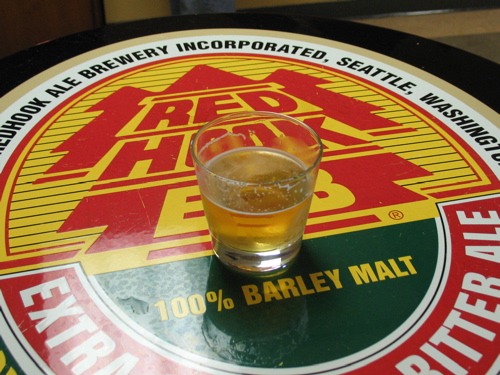 One of the draws at the Willows Lodge is the gastronomic delight, The Herb Farm restaurant. Unfortunately for us, it was not open while we are here. Here is one of the photos I took of the real herb garden, however.
So, we had dinner at the other restaurant, The Barking Frog. We had the tasting menu which was 5 courses, accompanied by a wine taste. It was really fabulous. Here is a synopsis of our menu
Mixed Berry Grey Goose Shooter
Roasted chanterelles & hericot Verts Salad – sparkling rose
Heirloom Tomato Croque madame – Washington sangiovese
Grilled Pesto Prawn, Sweet Corn & Polenta Tamale – Rose
Intermezzo – Peach & Champagne sorbet
Oregonzola Crusted Kobe Beef Ribeye, Maine Lobster Bread Pudding – claret
Blackberry Clafoutis, Sweet Corn & Cocoa Nib Gelato – Muscat
It was all delicious. Each course was quite petite and lovely. I felt as if I was a judge on Top Chef.
I took lots of pictures of dandelions on our walk this morning.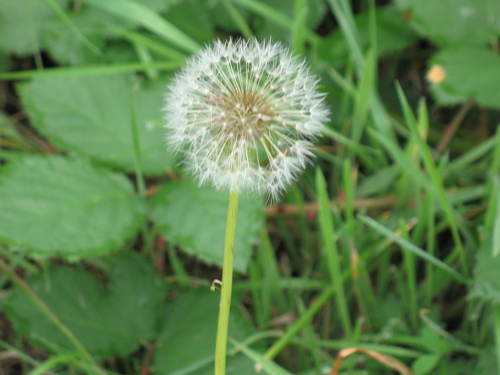 My friend, Diane Hock, had organized a challenge group. We are 12 artists, creating 12 X 12 challenge pieces. Our first theme is dandelion. You can keep track of us here.
As usual, you can see all my photos of this trip on my Flickr site.