I spent some time in the studio painting fabric today. I started with some of the hand-dyed turquoise fabric and some cheese cloth. I wanted some fabric that was a deeper turquoise.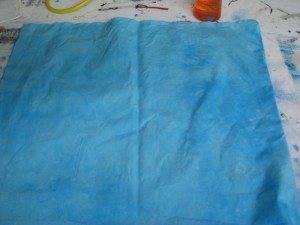 Here is the first piece that I painted with some salt thrown on to create some texture.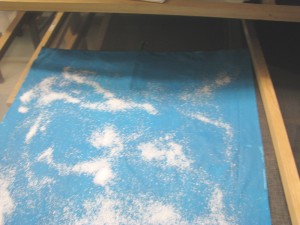 Here it is dried and ironed.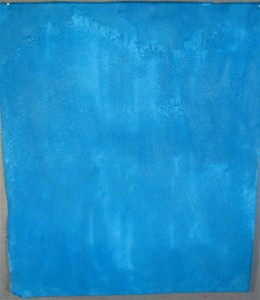 For the second piece, I painted with turquoise and some metallic white paint.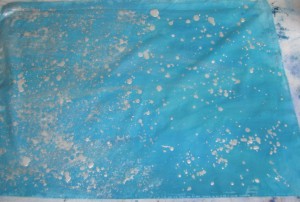 Of course, I had to throw on some salt.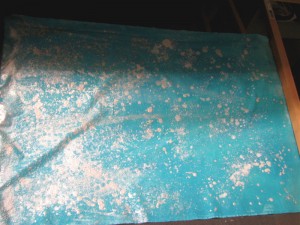 Here is it is dried and ironed.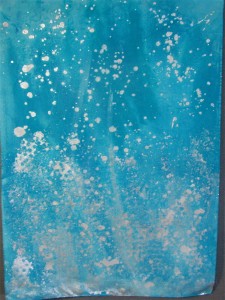 My goal is to come up with something that resembles that salt crystals that form around the edged of the Dead Sea. I painted some cheesecloth to add some sparkle and dimension.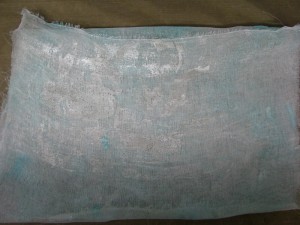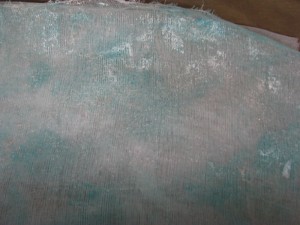 I also  painted the muslin that was under the cheesecloth.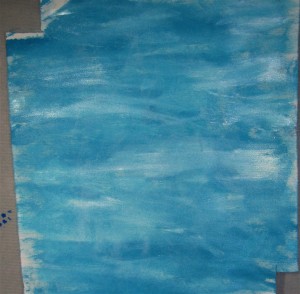 Here is another Dead Sea photo that is an inspiration to me.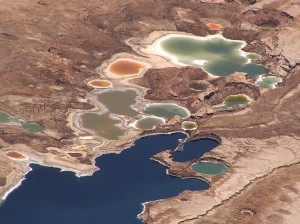 Hope you are having a great week-end, too.