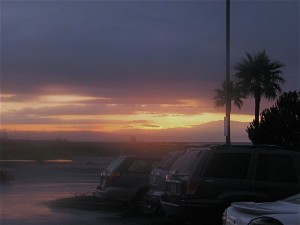 We arose early yesterday and were on the road by 7 am. Here is the beautiful sunrise from the hotel parking lot. Here is the sunrise again from the road.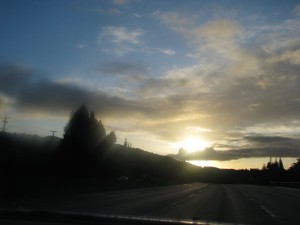 I get a kick out of the modern windmills that stand like sentinels on hillsides. This shot was taken in Northern California.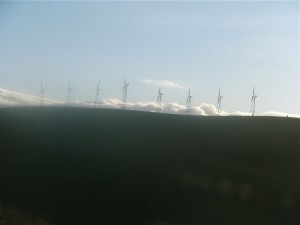 And the windmills as you drive into the desert seemed to have multiplied since we were here 2 years ago.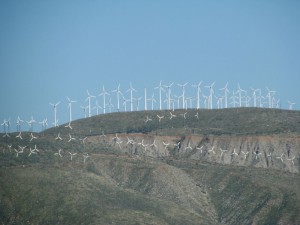 I wonder where these folks are headed: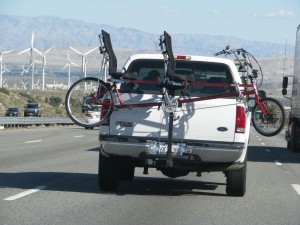 I know we are getting close to the high desert when we begin to see the strange Joshua trees.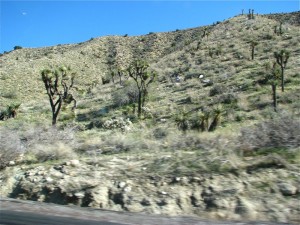 Today we went up into the hills to Pioneer Town to tour some Ranch homes. I mean Ranch as in horses, not Ranch as in 50's architecture!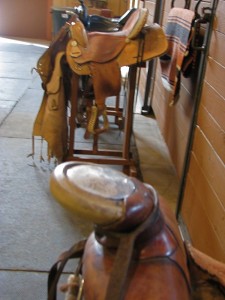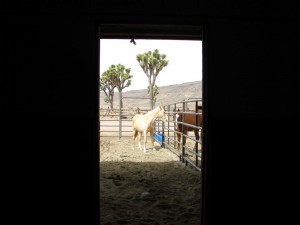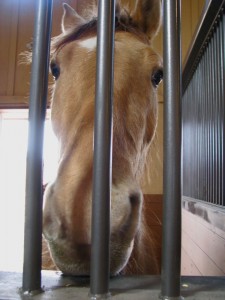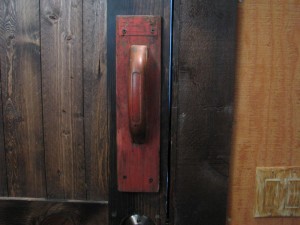 The above shots were from a combination barn and house. It was very cool. Here are Mike and Mr C headed to a small home that had out buildings for the horses.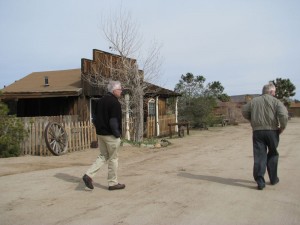 We cut short the walking around Pioneer Town because it was really cold. We had a delicious lunch at Pappy and Harriet's. I took this shot of the very interesting ladies room stall doors.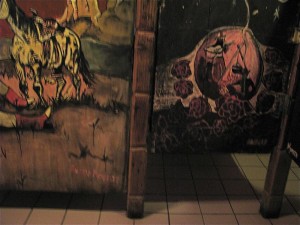 Here is a view of the house where we are staying as you walk across the cactus strewn landscape from Mike and Ann's casita.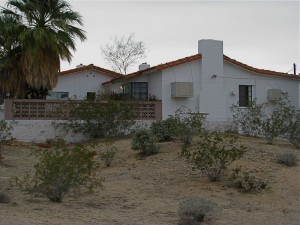 We have to be careful where we walk because of the Jumping Cholla cactus. It is notorious for very loose joint attachment, then the joints attach to hapless by-passers with the slightest brush. They can be very painful.