I had a great day today. I made more progress on getting every thing reorganized down in my office and studio. It is not quite finished, but I had to fit in some fun time, too. We had some nice sunshine today so we enjoyed a long walk with my favorite four legged companion. I love her ears and nose!!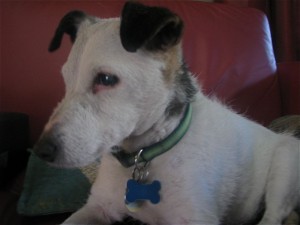 After lunch, I got out my vintage Japanese textiles and started arranging possible color combinations for a collage for the Fiber Art for a Cause Reverse Auction.
I ususally do reds, yellows and golds, but I really want to do something a little different this time. Here is a palette based on turquoisy fabrics: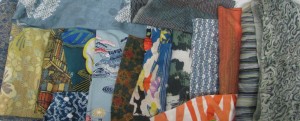 This is turquoise with a little more orange: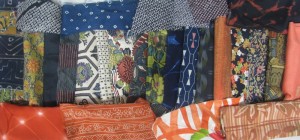 Here is a set based on blue as the anchor color.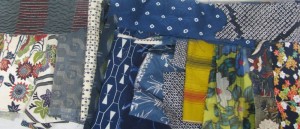 And finally, oranges and browns.

I am really leaning towards the turquoise with lots of orange. I like to select large and small prints for variety.
Tonight, we had a dinner with friends from church. I was responsible for the salad. I really did not want to go to the store. I had some nice baby greens on hand.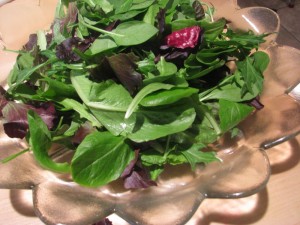 I candied some walnuts in balsamic vinegar, brown sugar and olive oil.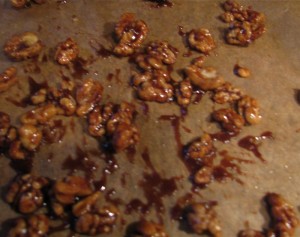 Granny Smith apples, sliced and splashed with lemon juice.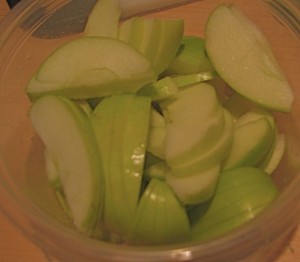 Add some Gorgonzola cheese and you have a yummy salad.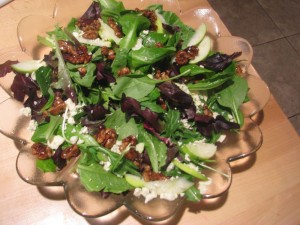 I am really enjoying all the comments on my anniversary blog. Keep them coming. I will select two winners on Monday.