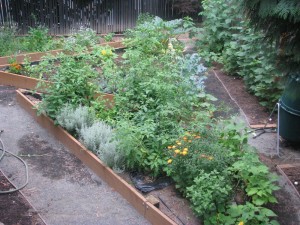 We have lived in our home in Portland for a little over 3 years. Last fall, my son designed triangular raised beds to fit into an odd shaped spot on the side of our house. This is my first Portand veggie garden. It is beginning to look like a jungle.
Here is some of the bounty that we are enjoying or will soon enjoy.
Yellow zucchini: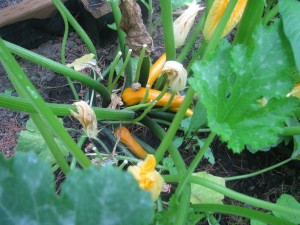 Broccoli: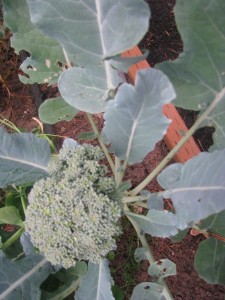 Tomatoes: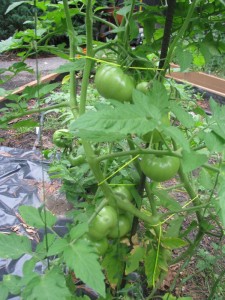 Bush beans: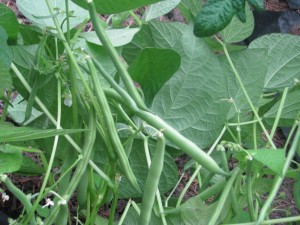 Roma tomatoes: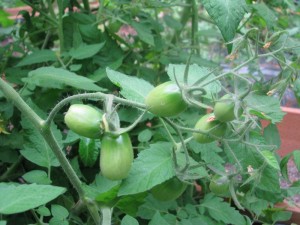 Heirloom tomatoes: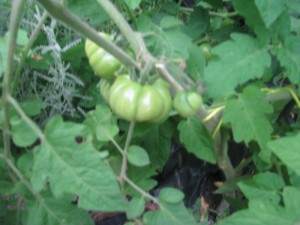 I have always loved hydrangeas, but never have had any in my garden until now. I have several bushes. This is the big mother of all hydrangeas. It is totally covered with lavender blossoms.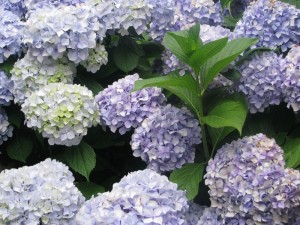 This is our newest acquistion which we bought for the reddish hues in the leaves and it also has a slight pink hue in the blossom.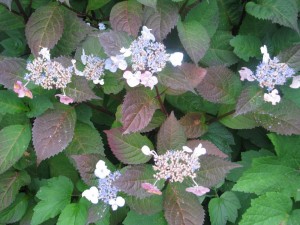 Last year, I found this plant in the reduced for quick sale. I paid $5 for it. It is my favorite. It is on the patio outside my studio.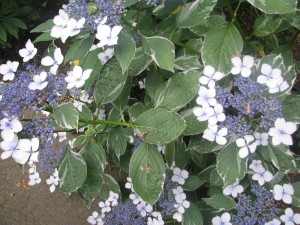 This hot pink hydrangea was in the front yard. We transplanted it to the back of the house. It is finally taking off this year, but is still on the wimpy side.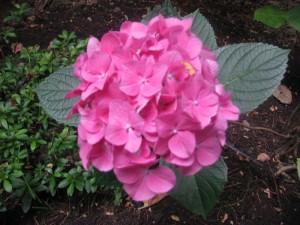 My friend, Karen Miller, did a blog post recently about hydrangeas in Japanese textile design. You can read it here.
I was going to start my passion piece for the 12 X 12 challenge, but I had to clean up the detritus from the aspens. Tomorrow, I will be finding passion in my studio.