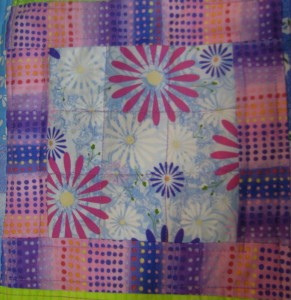 I finished quilting this by stitching window panes in the center panels. As I was quilting, I decided to name it KK's Windows. KK is the nickname given to my great niece, Kaelyn.
I couldn't decide on a border and then remembered that I have a whole lot of purple hand-dyed fabric. I don't even know where I got it. Since purple was the central color and the color of the walls in her bedroom, I decided to use some of the purple. It doesn't look that purple in the photo, but it is!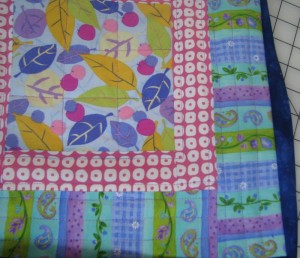 I am now hand sewing the binding. I am hoping to deliver this in person at then end of this month!