Today was a grand day with the grand-kids, M & M. It was very hot — above 90°. We thought about going to the pool, but the idea of the crowd looking for relief  just didn't sit well with us.
After a quick scooter ride and Scooter walk, we ventured out for pizza at Pizza Schmizza. Miles ate two big slices of cheese pizza. Mia was satiated with just one.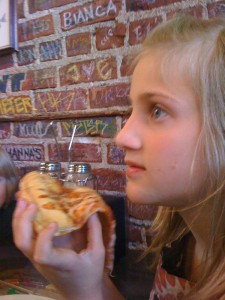 Miles entertained me with funny faces.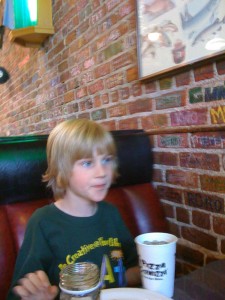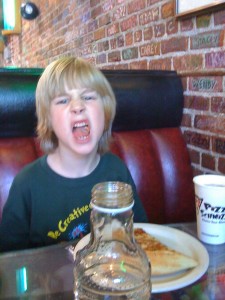 Mia tried to ignore him.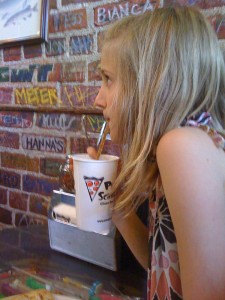 Then it was off to the air conditioned movies to see UP. I knew nothing about this film and was pleasantly surprised to find the main character was someone of my generation. Mr C and I laughed and got misty eyed. M & M loved it. We all loved the dorky hero dog who had some of the best lines.
Hope you have a great Fourth of July!