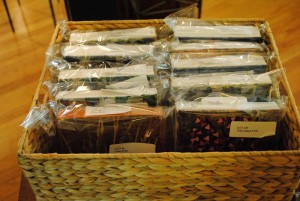 After the guild board meeting this morning, I finished up some details with my work (one last hanging sleeve) and then Mr C and I delivered it to the venue. The hanging work is waiting for me to come back tomorrow and work out what I will hang in my space.
The other work, known as bin art, had to be packaged and labeled with a special identification. When I got there, I had to take the bar codes and attach them to each piece, making sure to match numbers. Most of the people in the show get to hang two items and then place their bin art in racks next to their panel. Bin art can be purchased and taken home. The hanging art stays until the show is over. Buyers come back at the end of the show to pick up their purchases.
I get four panels and since my bin art will not work well in a rack, we decided to do baskets which will be on low tables near my work. I was able to find matching  baskets at Pier one.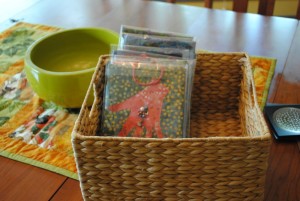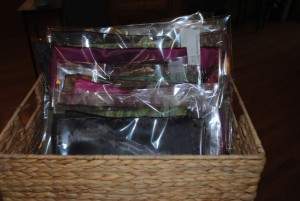 Tonight, I was at loose ends. I felt as if I should be doing something. I worked on the SDA website and then played computer solitaire. I need to get busy making at least one piece for the SAQA Oregon show. The deadline is June 1. The theme is Oregon – State Diversity. I am going to do an abstracted google view of Oregon, which shows the diversity in the geography. I have had a plan worked out in my right brain for some time. I think I might need to dye some more green fabric. Oregon is green, you know!!
Here are some photos that I took with my new Nikon D3ooo, over the week-end.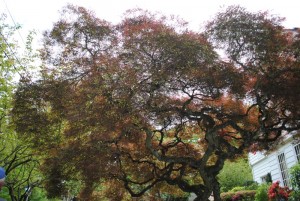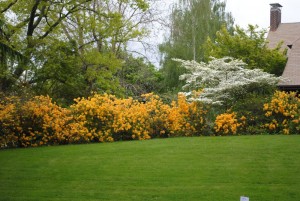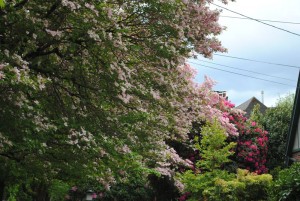 You can see more on my Flickr Site.