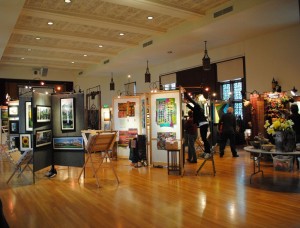 Today, Mr C and I went to Trinity to hang my quilts and set up my area. This is the view as you enter the hall. You can see my quilt, Urban Sunlight, which is the poster child for the show, straight ahead.
The rest of the show is in the midst of being hung and arranged.  Here are some overview shots.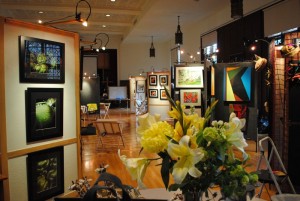 On the right you can see a gigantic sculpture that a guy brought in and assembled. The show coordinator was a bit amazed at the size of it.
Here are some overview shots of my space.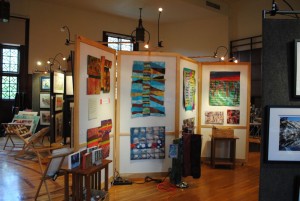 Here are some closeups.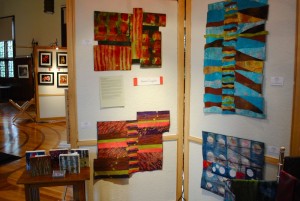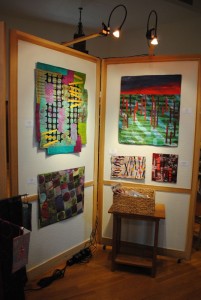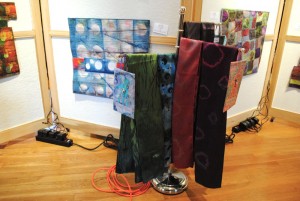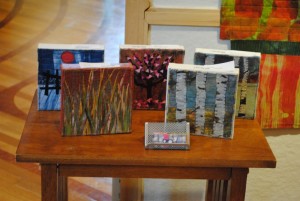 There is some really excellent work in this show. I am proud to be part of it.