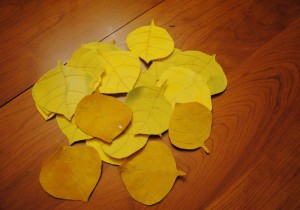 I decided that I did not want to fuse the Aspen leaves to the quilt. I want to give them some definition.
Here is my solution. First, I fused the leaves to the same or coordinating fabric.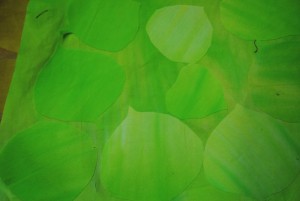 With tear away stabilizer underneath, I free motion quilted the veins of the leaves.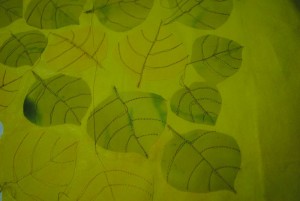 Now, I am in the process of cutting them out. Tear away stabilizer is very functional, but so messy. Next, I will find a way to attach them to the quilt so that they have some dimension.
I was the ENT today. She was an intern and was reluctant to do more than tell me that I had inflamed sinuses (duh!). She wants me to try cortisone nasal spray again for a month with the daily saline rinses. If I do not get some relief or if I have a flare up, they will revisit my situation and order a cat scan.
She numbed the inside of my nose and then put a very skinny camera up each nostril. What a weird feeling that was.
Our balmy weather is over for a while. We are back to chilly rainy weather.